ASLC Remains Optimistic, Continues IPO Plan
By : Nata Kesuma | Tuesday, January 18 2022 - 23:55 IWST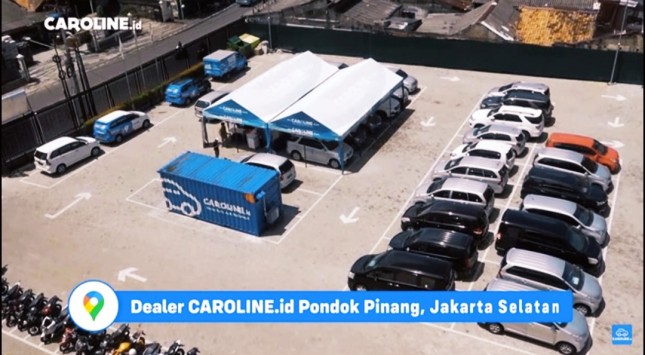 PT Autopedia Sukses Lestari Tbk ("ASLC")
INDUSTRY.co.id - Jakarta, January 18, 2022 – PT Autopedia Sukses Lestari Tbk ("ASLC") a company engaged in the automotive sector, ranging from car and motorcycle auctions, online car buying and selling, and car and motorcycle price database platform, obtained an effective statement from the Financial Services Authority (OJK) on January 17, 2022 to continue the Initial Public Offering (IPO) process.
The company is optimistic that its future performance will continue to grow in line with the optimistic predictions of used car market in this year due to the extension of the PPNBM incentive which is expected to encourage sales of used cars.
Jany Candra as President Director of ASLC said, "We are grateful that ASL's IPO plan has received an effective statement from OJK. This has become a new spirit for us in developing the used car market in Indonesia, which is still very large and is not yet well integrated. We also hope that with the extension of the PPnBM DPT incentive by the Government, as well as the revival of the automotive industry, will encourage ASLC's business growth moving forward."
Embracing this momentum, ASLC has provided both offline and online platforms to create a more integrated ecosystem for buying and selling used cars. In addition, with JBA's position as the largest auction in Indonesia, and a proven track record, ASLC is confident that it will still be able to continue its positive growth in the coming years.
Jany added, as an integrated business, all of ASLC's business lines complement each other. In terms of JBA's business, Caroline, and Cartalog complement and balance each other.
"Seeing the opportunities that exist, and supported by the ability of an experienced management team, and recognizing that this business has a healthy margin, globally, we are optimistic that the business growth opportunity in the future is still very large, because currently it is still dominated by brick and mortar players," he said.
For information, through this IPO plan, ALSC targets to obtain funds of around IDR625,6 billion, from the shares offered which is as much as 25,492,710 lots, with an offer price of IDR256. ASLC will enter the initial public offering period of shares from January, 19-21 2022. ASLC's shares will be listed on the Indonesia Stock Exchange on January 25, 2022.