Indonesia Needs New Breakthrough to Reduce Smoking Prevalence
By : Abraham Sihombing | Tuesday, October 04 2022 - 20:52 IWST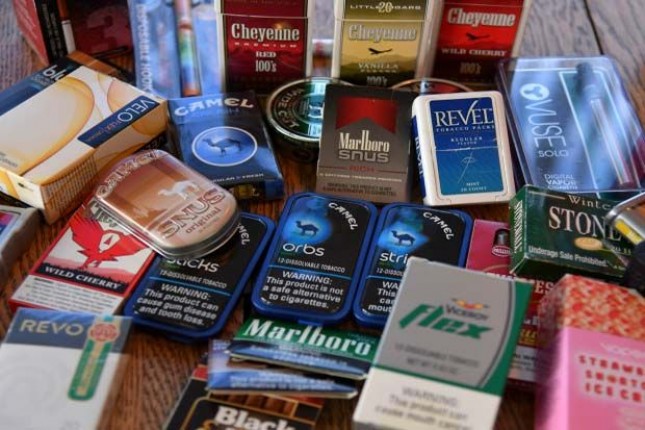 Alternative tobacco products. (Photo: lifestyle.sindonews.com)
INDUSTRY.co.id - Jakarta - The number of Indonesian adult smokers has increased significantly in the last 10 years. The government is advised to implement a new strategy in reducing the prevalence of smoking by supporting the use of alternative tobacco products, such as e-cigarettes, heated tobacco products, and nicotine bags, through special regulations.
Based on the 2021 Global Adult Tobacco Survey (GATS) survey results released by the Ministry of Health in June 2022, over the past 10 years there has been an increase in the number of adult smokers by 8.8 million people. In 2011, the number of smokers was around 60.3 million people, then increased to 69.1 million people in 2021. The survey involved 9,156 respondents.
In responding to the findings, the Director of the Centre of Youth and Population Research (CYPR), Dedek Prayudi, explained, the government's unsuccessfulness in reducing the prevalence of smoking because it is still difficult to support the alternative tobacco products use. In fact, according to him, the product has applied the harm reduction concept so that it has a much lower risk than cigarettes, as has been proven in various scientific studies from within and outside the country.
"If the alternative tobacco products can be properly and appropriately regulated, then these products can be an additional solution to overcome the prevalence of smoking. Unfortunately, the Indonesian government has not planned or formulated regulations for alternative tobacco products specifically," said Dedek, on Tuesday (04/10/2022).
The Indonesian government, Dedek explained, should be able to follow the steps of UK, New Zealand, and Japan which have succeeded to reduce the prevalence of smoking thanks to the use of alternative tobacco products. In fact, those countries have regulated the utilization of such products. In addition to the effectivity in reducing the number of smokers, the government also needs to separate regulations between alternative tobacco products and cigarettes.
Public Policy Observer from Gadjah Mada University (UGM), Satria Aji Imawan, added by regulating the use of these products, the government can provide options to adult smokers who have difficulty quitting smoking by switching to alternative tobacco products that are less risky.
With the choice sourced from the government, adult smokers can determine their attitude in choosing tobacco products. "This option can later be a way for the government to improve the quality of health," said Satria.
According to Satria, there are two potential negatives if the government has not seen alternative tobacco products as a better option than cigarettes. "First, the prevalence of smoking will remain high because adult smokers don't get a choice. Second, the public is alarmed by the realization that accurate information about alternative tobacco products is a right of information that should be obtained by the public, especially adult smokers," he added.***