ASLC Boosts Car Sales via Caroline, Sales Soars 128% in 3Q 2022
By : Nata Kesuma | Saturday, October 22 2022 - 07:00 IWST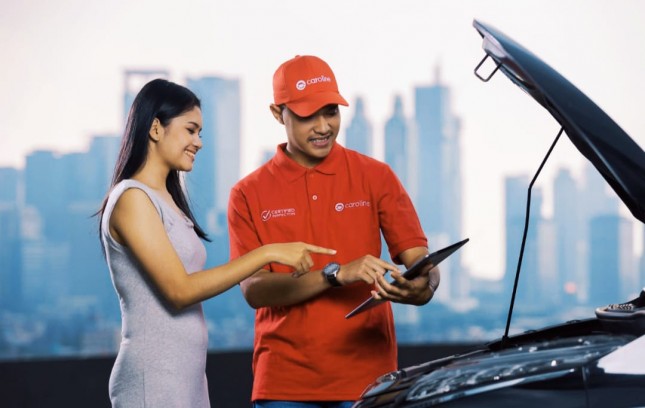 PT Autopedia Sukses Lestari Tbk (ASLC)
INDUSTRY.co.id - Jakarta, October 21st, 2022 – PT Autopedia Sukses Lestari Tbk (ASLC), a company engaged in used vehicles auction and trading of used cars, (ASLC) booked sales of IDR308.21 billion, up 128% YoY in 9M of 2022, thanks to the aggressive expansion carried out.
In the third quarter itself, ASLC booked revenue growth of 65% QoQ to IDR 148.70 billion.Through the aggressive expansion carried out by the Company, the volume of used car dealer sales units also increased significantly by 122.7% QoQ, from 353 units in Q2 2022 to 786 units in Q3 2022. This brings the total used car sales volume to 1,356 units in 9M of 2022.
In 3Q22, Caroline managed to consistently sell more than 200 cars every month, also supported by expanding 5 more touch points since 2Q22 to operate 21 touch points by last August. These recently opened touch points are in Semarang, Palembang, Makassar, Bali, and WTC Mangga Dua Jakarta.
Since the beginning of this year, ASLC has continued to add new touch points for its O2O (online-to-offline) used car dealer services under the Caroline brand. Currently ASLC has 21 Caroline touch points, exceeding the company's initial target to operate 20 service points by the end of this year.
The auction business also shows good traction as sales grew by 21% QoQ, driven by stronger volume growth by 8% QoQ for 4W and 14% QoQ for 2W, underscoring steady recovery.
"The rapid increase in the Company's revenue from the sales of used cars shows that we have implemented our business plan correctly and measurably. The expansion carried out by ASLC has yielded results, so we are optimistic that in the future the Company's performance will continue to stronger growth," said President Director of Autopedia Sukses Lestari, Jany Candra.
Gross profit in 3Q22 grew strongly, increased 17% compared to 2Q22 from IDR 29 bn to IDR 34bn. In line with the strong growth in used car business, Gross Profit Margin in 3Q22 was 23% (vs. 32% in 2Q22) as revenue contribution from used car sales reached 75% (vs. only 66% in 2Q22). Typical of trading business, the used car business generates lower margin as compared to auction business, but higher revenue.
ASLC posted 9M22 net loss of IDR5.6bn, well under control given the expansion mode that was targeted by the Company. The ongoing establishment of Autopedia's operation and network will be the first milestone to build strong foundation for the forthcoming expansion in the next few years.
The large opportunity in the used car segment, coupled with long-run GDP growth prospects and growing young population are key factors which shall drive the future of the sector. Despite various economic uncertainties next year, the management sees pockets of opportunities for the used car business.
The expectation for higher new car prices amid the high dollar environment would mean used cars will be considered as the cheaper option by consumers. Hence, management remains bullish of the opportunity in this sector and believe that strong foundation in terms of people, process and technology will be important to ensure long term and sustainable growth of the business.