Toshiba's New Discrete Insulated Gate Bipolar Transistor Boosts Efficiency of Air Conditioners and Industrial Equipment
By : Nata Kesuma | Saturday, March 11 2023 - 09:21 IWST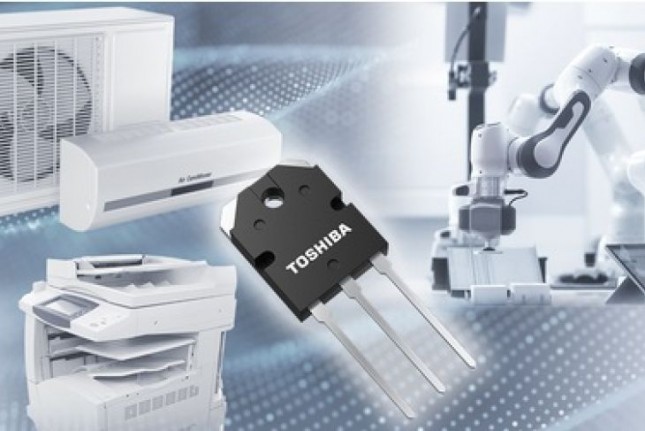 Toshiba: GT30J65MRB, a discrete insulated gate bipolar transistor that boosts efficiency of air conditioners and industrial equipment. (Graphic: Business Wire)
INDUSTRY.co.id - Kawasaki, Japan- Toshiba Electronic Devices & Storage Corporation ("Toshiba") has launched a 650V discrete insulated gate bipolar transistor (IGBT) "GT30J65MRB" for the power factor correction (PFC) circuits[1] of air conditioners and large power supplies for industrial equipment. Volume shipments start today.
Power semiconductors have won recognition as important devices in energy conservation efforts, including moves toward carbon neutrality. In industrial equipment and home appliances, which consume considerable electricity, demand for highly efficient switching devices is growing due to the increasing use of inverters in air conditioners and the need to lower power consumption in large-scale power supplies for industrial equipment.
This has spurred increasing demand for low-loss switching devices and higher switching frequencies in PFC circuits.
Toshiba brings the latest process to its new IGBT. An optimized trench structure secures an industry-leading[2] low switching loss (turn-off switching loss) of 0.35mJ (typ.)[3], approximately 42%[4] lower than in Toshiba's previous product, GT50JR22.
The new IGBT also has a built-in diode with forward voltage of 1.20V (typ.)[5], approximately 43%[5] lower than in GT50JR22. These improvements contribute to increased equipment efficiency.
For PFC circuits of air conditioners, Toshiba's previous product GT50JR22 is used with an operating frequency below 40kHz[6]. GT30J65MRB is Toshiba's first IGBT for PFC for use below 60kHz[6], achieved by reducing switching loss (turn-off switching loss) to secure higher frequency operation.
Toshiba will continue to expand its product line-up to meet market trends and improve equipment efficiency.(ANTARA)