Expansion Pays Off, ASLC Revenue Surges 170% in 2022
By : Nata Kesuma | Saturday, April 01 2023 - 12:25 IWST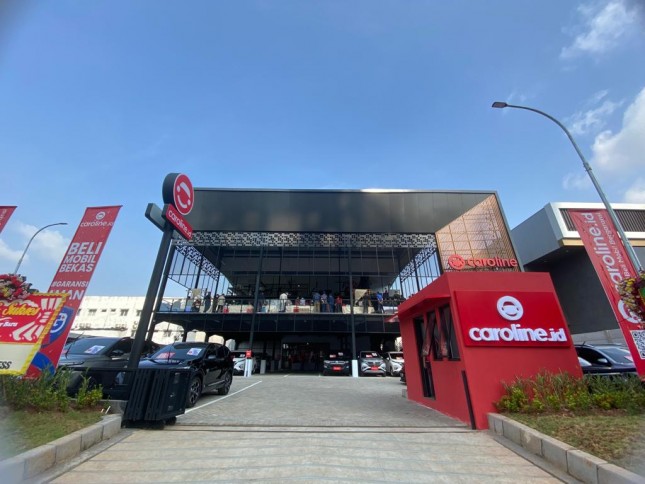 PT Autopedia Sukses Lestari Tbk (ASLC)
INDUSTRY.co.id - Jakarta, 30 March 2023 - PT Autopedia Sukses Lestari Tbk (ASLC), a listed omnichannel automotive trading company engaged in used car retail sales (Caroline.ID) and auction business (JBA), recorded an increase in revenue of 15.5% QoQ to IDR 171.7 billion in Q4-2022.
This brings the full year 2022 revenue for the group to IDR 479.89 billion, skyrocketed 170% from previous year. This significant jump was achieved through the Company's aggressive expansion throughout 2022, by opening showrooms and touch points in various cities throughout Indonesia.
Through its prudent expansion plan and various cost-efficiency efforts amidst the increase in various expenses last year, the Company reversed its net loss position in Q3-2022 and 9M-2022 to recording a net profit of IDR 8.98 billion in Q4- 2022 and IDR 3.28 billion for FY-2022.
The increase in various expenses was due to the prolonged Russia-Ukraine war that resulted in the increase in fuel prices and thereby worsening the inflationary pressures. Nevertheless, the used car market thrived during the high inflation environment as used car prices surged last year.
The company maintained positive gross margin for its used car business, and at the group level gross profit increased by 6.1% QoQ to IDR 35.9 billion. This brings the FY 2022 gross profit to IDR 132.4 billion.
Meanwhile, operational efficiency measures slowed operational expenses by 7.7% QoQ, and coupled with higher other operating income by 123.5% QoQ resulted in acceleration of EBITDA growth by 136.9% QoQ to IDR 10.0 billion in Q4- 2022.
Hence, ASLC's EBITDA for FY-2022 expanded to IDR 28.9 billion from IDR 18.8 billion in 9M-2022. At the bottom-line level, the company managed to record net profit of IDR 8.98 billion in Q4-2022 and IDR 3.28 billion in FY-2022, driven by the strong sales growth, cost efficiency, and the increase in finance income to IDR 13.43 billion from IDR 4.3 billion.
The company's total assets jumped to IDR 789.66 billion from the year-end position of IDR 388.68 billion in 2021, primarily due to the surge in cash and cash equivalents by 350% YoY to IDR 395.6 billion post-IPO. On the flipside, total liabilities declined 74% YoY to IDR 84.5 billion as Autopedia paid off its debt to its parent company after the IPO.
The company's equity balance also saw significant increase post-IPO at the end of 2022, recorded at IDR 705.14 billion, an increase of 1,044.7% from IDR 61.60 billion at the end of 2021.
Autopedia is determined to continue its expansion strategy to continue building brand awareness while maintaining sustainable business model and prudent financial management in 2023. In March of this year, ASLC has just opened a flagship branch of Caroline.id in Serpong, West Java, which can accommodate more than 50 cars, the largest Caroline.id showroom to date.
Next April, it will open another Caroline.id showroom in Depok, West Java as part of its strategy to expand further in Jabodetabek area.
Meanwhile, as reported in the disclosure of information on the Indonesia Stock Exchange, out of the total net proceeds from the initial issuance of shares (IPO) of ASLC in January 2022, which amounted to IDR 638.36 billion, IDR 403.09 billion had been used.
The details of usage are IDR 225.00 billion has been used for debt repayment, and IDR 178.09 billion is for working capital. Thus, currently, the Company still has the remaining IPO proceeds of IDR 235.27 billion.