KYZN Kuningan Offers Free Classes and Launches KYZONE to Promote Healthy Lifestyles
By : Nata Kesuma | Sunday, April 16 2023 - 17:10 IWST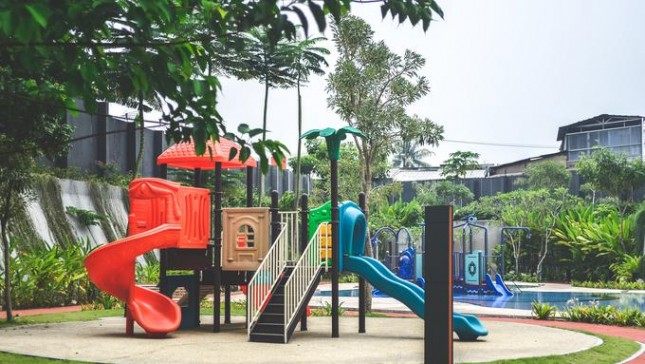 KYZN Clubhouse
INDUSTRY.co.id - KYZN Kuningan is the upcoming premier sports and fitness center in Kuningan, Jakarta, dedicated to providing exceptional services and facilities to its members.
In anticipation of its grand opening, KYZN Kuningan invites the public to participate in free classes as part of its #RoadToOpeningKYZNKuningan campaign.
The free classes are available from April 7th to April 28th, 2023, and offer a variety of sports and fitness options for adults and juniors, including yoga, Zumba, tennis, badminton, and more. These classes are led by experienced trainers who offer personalized coaching and guidance to ensure participants achieve their fitness goals.
According to Paul Groombridge, CEO of KYZN, the free classes reflect the company's belief that fitness should be accessible to everyone. "We want to encourage individuals to take the first step towards a healthier lifestyle and experience the top-notch facilities and services we offer at KYZN Kuningan," said Groombridge.
In addition to the free classes, KYZN Kuningan has also launched KYZONE, an online sports and fitness community that aims to connect like-minded individuals, share experiences, tips, and tricks, and promote a healthy lifestyle.
Mayarosa, CCO of KYZN, expressed excitement about KYZONE, stating, "We believe that fitness is more than just physical exercise; it's a lifestyle, and KYZONE is the perfect platform to connect with individuals who share this belief. We are thrilled to launch this community and invite everyone to join us."
KYZONE members can share their fitness journeys and access personalized workout or meal plans. The community also offers virtual classes and enables members to engage with other sports and fitness enthusiasts.
KYZN Kuningan is a state-of-the-art sports and fitness center that caters to individuals of all fitness levels, from beginners to advanced athletes. The center offers a range of facilities, including a gym, swimming pool, yoga studio, and more. With the launch of KYZONE and the free classes offer, KYZN Kuningan aims to be the top destination for individuals seeking to achieve their fitness goals.
If you want to kickstart your fitness journey and connect with like-minded individuals, you won't miss out on the free classes and KYZONE community offered by KYZN Kuningan. To join the free classes, simply head over to their Instagram page @kyzn.kuningan, where you'll find all the details on how to register. Alternatively, you can contact them directly at +(62) 851-7442-0088 for more information.
About KYZN
KYZN is more than just a fitness center - it is a one-stop destination for fitness, wellness, and sports. Located in the heart of the city, KYZN offers world-class facilities and a range of programs to help customers achieve their fitness goals.
At KYZN, customers can enjoy a wide variety of fitness classes, including yoga, pilates, and dance, as well as state-of-the-art gym equipment and personal training sessions. For those who prefer outdoor activities, KYZN also offers sports programs such as basketball, futsal, and badminton.
But KYZN is not just about physical fitness - it also offers a range of wellness programs to help customers achieve balance and harmony in their lives. From meditation and mindfulness classes to nutrition consultations, KYZN is committed to assisting customers to live their best lives.