ALDO Remains Confident in Business Potential to Seize Opportunities in Sustainable Packaging Growth
By : Nata Kesuma | Friday, May 05 2023 - 07:30 IWST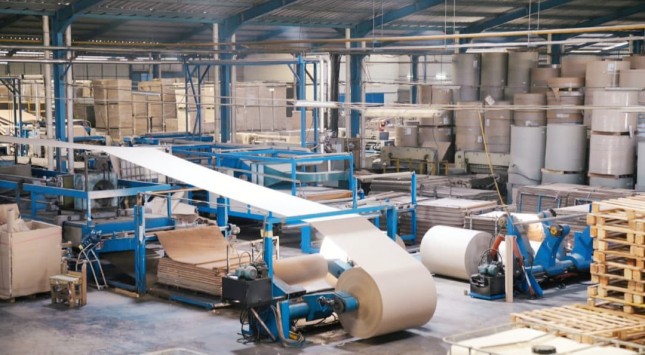 PT Alkindo Naratama Tbk ("ALDO")
INDUSTRY.co.id - Jakarta, May 04 2023 – PT Alkindo Naratama Tbk (ALDO), the Company that transforms waste paper into brown paper that commonly used as raw material for packaging and produces water- based polymer has just released its Quarterly Performance Report for Q1-2023.
The company experienced a slight decline in sales, caused by the decrease in the price of recycled paper (OCC) which affected the price of the brown paper produced by the Company. Additionally, the Company had to bear the cost of building the second paper machine, which will only have an impact on sales from the 2Q-2023 onwards.
The Company recorded sales of IDR390.3 billion, down slightly by 4.2% YoY. Nevertheless, ALDO still sees a good prospect for the packaging market as it will continue to increase in line with non-food and food product consumption.
The Paper segment contributed the most to total sales, recorded a sales increase of 30.7% YoY in the first quarter of 2023, while the Paper Converting segment, as the second largest contributor, recorded a slight decrease of 3.0% YoY. The Chemical segment recorded a decline in sales of 25.6% YoY due to the weakening of the textile & garment sector.
ALDO recorded a slight increase in cost of goods sold by 2.1% YoY, thereby reducing gross profit by 32.2% YoY. ALDO recorded a net profit attributable to the Company of IDR 1.3 billion in the first quarter of 2023.
"We acknowledge that Q1-2023 has been a challenge for us where our sales decreased compared to last year, mainly due to a decrease in the price of raw materials which was in line with the decrease in the price of our products. However, we remain confident in our business potential and focus on long-term investments that will strengthen our growth in the future," said ALDO's President Director, H. Sutanto.
The new machines installed in February 2023 and commercial production in March 2023 will be the main drivers of ALDO's growth going forward. This machine will generate 3 times the sales volume and its full effect will only begin to be felt in the second quarter of 2023 onwards. In addition, ALDO will also continue to develop new products and produce products that are more environmentally friendly for e-commerce.
The Company is not only focusing on F&B packaging but also targeting non-food packaging while still aiming to produce more sustainable packaging. We see that many global brands have started to switch to more environmentally friendly packaging, so this opportunity can be seized by ALDO to grow more competitively in the market. This indicates that there is still plenty of room for growth for the Company.
ALDO's President Director, H. Sutanto, added, "We are excited about the future prospect, especially with the new machine installed in February 2023. This machine will be a catalyst for our growth, where we will experience an increase in sales volume up to three times. We will also continue to develop new products that are more environmentally friendly because we believe that the packaging market will continue to grow in line with technological advancements and consumer growth. We are committed to continuing to innovate and provide the best and environmentally friendly packaging solutions for our customers."