Russia to Explore Sukhoi Aircraft with Indonesian Rubber
By : Aldo Bella Putra | Monday, July 24 2017 - 20:28 IWST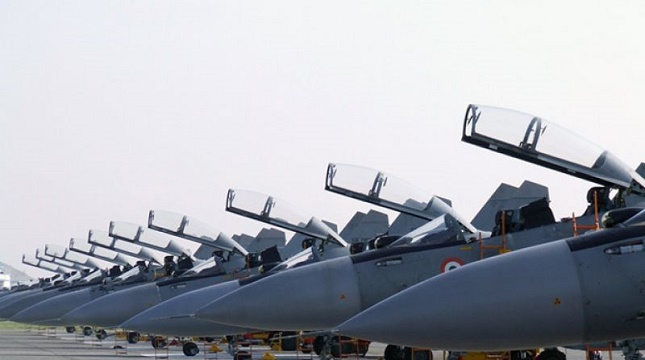 5166
INDUSTRY.co.id - Jakarta - The Russian government seems very interested in the policy of the Government of Indonesia in implementing the buy-backs with the weapons-producing countries. The country wants a buy-back between Indonesian rubber and its Sukhoi fighter aircraft.
Director General of Foreign Trade Ministry of Trade (Kemdag) Oke Nurwan said, the rubber products that are interested is crumb rubber alias crumb rubber. "They are interested in crumb rubber, but we have not decided yet," Oke said recently.
Rubber commodities are one of the governments under review for trade returns with Russian arms products. According to Oke, the legal umbrella of the type of product agreed with the trade yield mechanism will be made in the form of Ministerial Regulation (Permen).
With Russia, the desired product by the Government of Indonesia is the Sukhoi fighter. The value of trade returns to be made with Russia is around US $ 600 million.
Under this trade return policy, the Indonesian Rubber Companies Association (GAPKINDO) responded positively. They hope that with this coming scheme, there will be market expansion so that rubber price will be stretched back to at least 6 US dollars per kilogram (kg).
In the last three years, world rubber prices continue to plummet. "If rubber prices increase, then small rubber farmers will also profit because the price is raised," said Advisory Board GAPKINDO Asril Sutan Amir.
As is known, since the end of the first quarter, rubber farmers bite the fingers because the price plummeted. The price of rubber at the farmers' level is priced at Rp 6,000 per kg or down 40 percent compared to the beginning of the year which is in the range of Rp 10,000 per kg.
Chairman of the Association of Indonesian Rubber Farmers (Apkarindo) Lukman Zakaria said the decline in rubber prices has occurred since last March. "It has gone down a lot (price), living Rp 6,000 per kg at the farm level," said Lukman.
The decrease of rubber selling price of this farmer, according to Lukman, caused by decreasing world demand. Usually new contracts for rubber purchases are made at the beginning of each year. This is enough to affect the purchase price of rubber at the farm level.
Although not detailed, Lukman said, with many new contracts at the beginning of the year, the current rubber stocks in consumer rubber warehouses and exporters are still full.
"Early last year many new contract orders made their warehouses full, so the price of rubber fell," he said.
Implementation of trade returns is expected to have a positive impact on Indonesia. In addition to rubber, the Indonesian government hopes for other value-added products, for example, with military armaments tradeoffs with Russian armaments.