PT Bekasi Power Continues to Negotiate With PLN That PLTGU Can Operate Normally
By : Ridwan And Aldo Bella Putra | Sunday, February 18 2018 - 16:00 IWST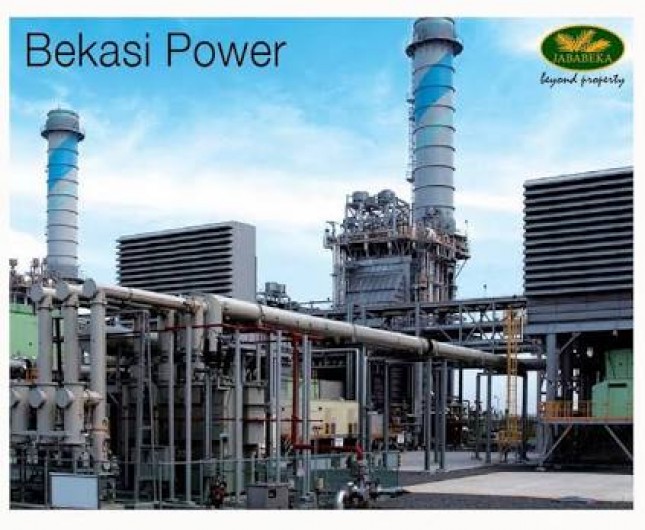 PLTGU PT Bekasi Power (Ist)
INDUSTRY.co.id - Jakarta, PT Bekasi Power, a subsidiary of PT Kawasan Industri Jababeka Tbk (KIJA) continues its efforts to negotiate with PT PLN (Persero) for the Steam Power Plant (PLTGU) operated to return to normal operation.
PLTGU Bekasi Power since early 2018 is treated as a cold reserve or just sends 0 KWh (reserve shutdown) by Load Control Center of PT PLN (Persero).
Budianto Liman as President Director of Jababeka, said to discuss the issue of reserve shutdown, Bekasi Power and PLN had met on February 9, 2018. However, the meeting has not produced results as expected for PLTGU to operate normally again.
"The impact of the incident (reserve shutdown), Bekasi Power's earnings will decrease significantly, although gross profit is maintained well, so it can cover the operational expenses," said Budianto in Jakarta, some time ago.
The power plant managed by Bekasi Power recorded the largest contribution to Jababeka's revenues. Based on the nine-month financial statements of 2017, Bekasi Power's power plants contributed Rp1.15 trillion or 49.3% of Jababeka's total revenue of Rp2.34 trillion.
Based on the cooperation agreement (PKS) for 20 years, Bekasi Power as the holder of electricity power supply license for the integrated public interest still get the payment or compensation from PLN on the basis of take or pay the readiness of the plant at the cost of PLTGU capacity.
Jababeka Management revealed that during five years of operation of PLTGU, Bekasi Power always follow the MCC and obey the provisions in force. PLTGU Bekasi Power in Cikarang, West Java recorded 108 megawatt (MW) -118,8 MW electricity. Electrical energy is to meet the needs of PLN electricity and business areas Bekasi Power through the repurchase scheme.
"However, since the beginning of 2018, Bekasi Power was asked by the Load Control Center (P2B) of PLN to send zero KWh or known as reserve shutdown," said Budianto.
Bekasi Power is declared commercially operated since the issuance of commercial operation date (COD) certificate on January 5, 2013. PLTGU Bekasi Power sends power generated according to the loading order from P2B PLN.
In the COD certificate, it is stated that the minimum load of PLTGU Bekasi Power is 108 MW and maximum 118.8 MW which is the capacity of the contract with the availability of the average availability per year of 90% of the contract capacity.