Chicken Egg Prices in East Aceh Also Soared
By : Herry Barus And Aldo Bella Putra | Tuesday, July 10 2018 - 18:30 IWST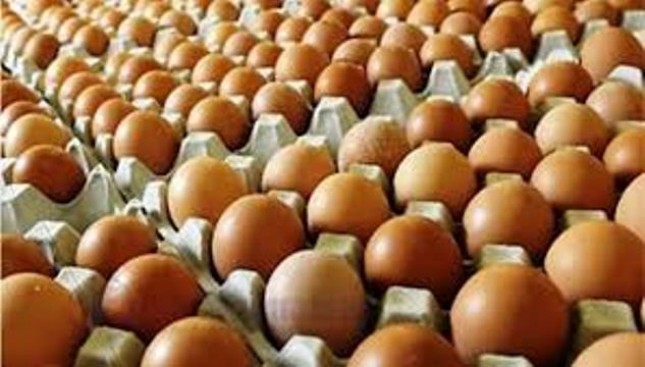 Telur ayam (Foto Dok Industry.c.id)
INDUSTRY.co.id - Idi, Aceh - The price of chicken eggs in the market in East Aceh district, jumped by 50 percent, from Rp1,000 to Rp1,500 per egg, as demand increased, while supply was limited.
Mustafa, a trader in Kota Idi, capital of East Aceh, said Tuesday the selling price of eggs before Idul Fitri was Rp1,000 per grain but now rose to Rp1,500 per item.
He said that although the price of chicken eggs during Ramadan 1438 Hijriyah had experienced a price increase of 30 percent or Rp1.300 per grain, but before Idul Fitri the price of chicken eggs fell Rp1.000 per item or equivalent Rp30.000 per board (fills 30 items).
"But after Idul Fitri up to the time the chicken egg hikes continue to jump to reach Rp1.500 per grain or equivalent Rp45.000 per board," explained Mustafa.
He said the increase in price of chicken eggs in the market following the high bargaining price of the distributor.
Although prices have risen sharply in the market, Mustafa admits spending 20 to 30 chicken egg boards every day, either sold to a number of restaurants or retailers at the kiosks.
"The average chicken eggs that are supplied to a number of points in East Aceh are chicken eggs from outside Aceh, because if a local chicken egg supply is not enough," explained Mustafa.
Meanwhile, some housewives complain with the price of chickens that continue to rise.
However, although expensive, but consumers continue to buy, because it has become a necessity, said Nisak, citizens Idi.
The government is expected to control the price of various types of food in the market, so that people are not burdened with bargaining prices that are considered illogical.
"It is not possible within 25 days of egg price hike to reach 50 percent of the previous price, we ask the government to intervene," said Muzakir, a resident of Peureulak, East Aceh.
Head of Trade, Cooperatives and SMEs East Aceh, Iskandar through Head of Trade, Nazarina, and contacted reporters admitted that chicken eggs have increased the market price.
"We have not checked the selling price of chicken eggs in the market today, but the law of the market usually when there is an increase in distributor price will automatically affects the sale price in the market," said Nazarina. (Ant)