MNC Securities and MNC Life Launch MNC GEMESIN Plus Stock Savings Products
By : Abraham Sihombing And Aldo Bella Putra | Monday, July 30 2018 - 13:00 IWST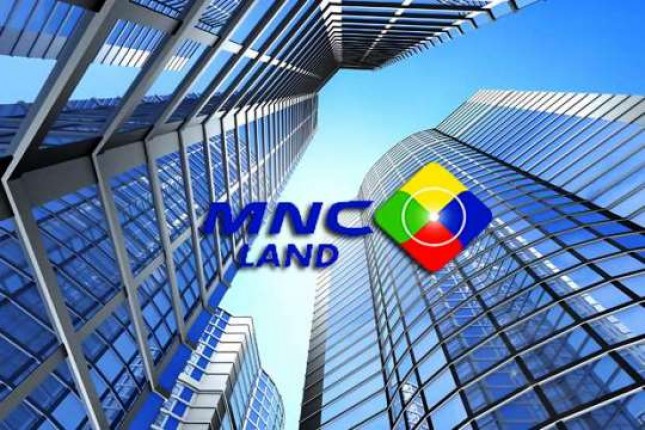 PT MNC Land Tbk (KPIG) (Foto Ist)
INDUSTRY.co.id - Jakarta - PT MNC Sekuritas in cooperation with PT MNC Life Assurance on Monday (30/07/2018) launched a stock saving product with an additional insurance benefit called MNC GEMESIN Plus.
The launch of the savings product was marked by touch screen presses on the opening of stock trading on the Indonesian Stock Exchange (BEI) floor. Then proceed with the signing of a charter of cooperation between Susy Meilina, Director of MNC Securities with Lilis Samsudin, Director of MNC Life Assurance.
"This savings product is called MNC GEMESIN while GEMESIN is an extension of Gemar Saving Stock Indonesia. The launch of MNC GEMESIN in 2016 is proof that MNC Sekuritas always encourages the introduction of Indonesian society to share investment, "said Susy, at BEI Building, Jakarta, Monday (30/07/2018).
Susy revealed that the factors that cause low level of financial literacy of Indonesia capital market is assumption that stock investment need big fund and complicated understood.
"No wonder the level of capital market literacy in Indonesia in 2016 and then reached 4.4%," said Susy.
According to Susy, stock investment is not as complicated as imagined. The important thing is to set aside money to save shares regularly and periodically. Through MNC GEMESIN Plus, customers can save starting from Rp100.000 per month.
Susy added that to complement MNC GEMESIN product with accident insurance benefit, so that customers get investment as well as protection, it is synergize with life insurance Company under the auspices of MNC Group, PT MNC Life Assurance.
Meanwhile, Lilis Samsudin said that MNC Life provides insurance coverage for MNC Gemesin Plus customers in the form of benefit of accidental wages due to accident with total benefit up to Rp 500 million.
"Through this partnership, we also want to socialize that the opportunity of life insurance products as an additional product (gimmick) is still large. Currently MNC Life has business partners for strategic cooperation in the concept of product bundling / gimmick, for example the products of online transportation services, members of cooperatives, travel services, tourist ticket, TV subscription, royalty program, etc., "said Lilis.
Plus benefit in the form of accidents due to accidents for 1 year can be obtained by MNC GEMESIN Plus customers with premium value which is very affordable, namely: Rp 10 thousand to get the benefit value of Rp 10 million, Rp 15 thousand for benefit value Rp 15 million, Rp 20 thousand for the benefit value of Rp 20 million, Rp 30 thousand for the benefit value of Rp 30 million, and Rp 50 thousand for the benefit value of Rp 50 million.
Public enthusiasm for MNC GEMESIN's stock saving product is quite high. The number of MNC GEMESIN customers grew by more than 8 times by 2017. Susy hopes, MNC GEMESIN Plus is increasingly in demand through the additional benefits of insurance in it. (Abraham Sihombing)