Ahead of Eid al-Adha, Surabaya Needs 2,000 Cows
By : Herry Barus And Aldo Bella Putra | Monday, August 06 2018 - 19:30 IWST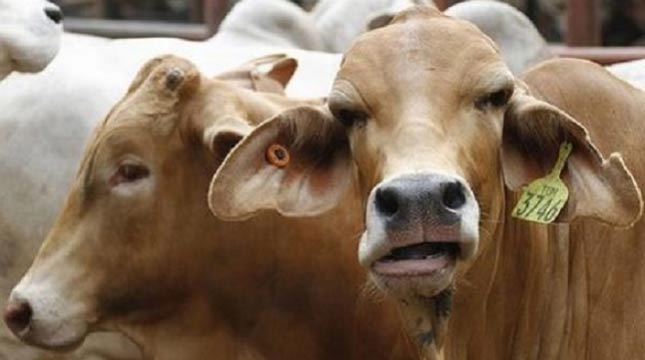 Ilustrasi Sapi
INDUSTRY.co.id - Surabaya - Surabaya Food and Agriculture Security Agency (DKPP), estimates that the need for sacrificial animals in the Capital City of East Java Province reaches 2,000 cows and 4,000 camps for 2018 Eid al-Adha.
Head of Surabaya DKPP, Joestamadji in Surabaya, Monday (08/06/2018), said that to supply the needs of cows and goats supplied from Bojonegoro, Lumajang, Trenggalek and Madura Islands.
"The sacrificial animals come from areas in East Java on average. This is because sacrificial animals from there are still safe from nail disease or anthrax attacks," he added.
Even so, he continued, his side should not be complacent by continuing to conduct animal health check-ups at H-14 Eid al-Adha.
For this reason, he said he would be sending veterinarians from DKPP and also involving the Indonesian Veterinary Association, the Unair Faculty of Veterinary Medicine and Wijaya Kusuma University.
According to him, examination of sacrificial animals was carried out directly at the location where the merchant sold his merchandise. However, not all were visited, only large-scale sacrificial animal traders. "We go to traders with cows and goats for health checks," he said.
During this time, he continued in the supervision of sacrificial animals, officers had not found a dangerous disease. As for most diseases found during examination of sacrificial animals such as diarrhea, and disability in the form of broken horns, sprained legs and others.
Regarding whether there is a plan for his party to hold a sacrificial animal exchange, Djoestamadji said there were none.
For that, he continued, his party invited animal traders to sell anywhere as long as it did not interfere with the public interest and pay attention to the surrounding environment.
It is known that sacrificial animal traders have begun to spread their merchandise by occupying empty areas in a number of areas in Surabaya as seen in Rungkut, Sukolilo, Sememi and others. (Ant)