$1m for Covax-19 vaccine work
By : Krishna Anindyo | Thursday, September 03 2020 - 16:05 IWST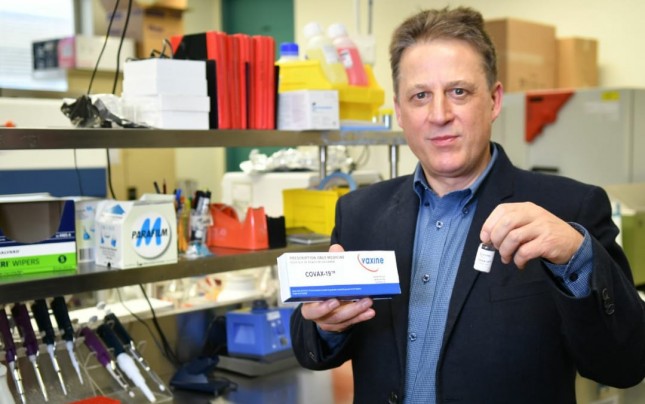 Vaccine Covax-19
INDUSTRY.co.id - The Australian Government is backing efforts by vaccination biotech company Vaxine Pty Ltd to find an effective vaccination for COVID-19.
The $1 million grant is one of 13 early stage biomedical projects to receive funding through the Federal Government's Biomedical Translation Bridge (BTB) program, part of Australia's landmark Medical Research Future Fund.
"Thanks to our unique ability to run computer simulations on the virus before it is even fully characterised, we were able to dramatically speed up the ability to design our Covax-19 vaccine," says Flinders University Professor Nikolai Petrovsky, Research Director of Vaxine.
The Vaxine research team used this computer modelling on the virus spike protein to rapidly design a synthetic COVID-19 vaccine.
"The vaccine based on the synthetic spike protein was then manufactured in insect cell cultures before being combined with our Vaxine Advax adjuvant, which is used to turbocharge the vaccine and make it more effective," Professor Petrvosky says.
The Vaxine team was able to design, manufacture and advance Covax-19® into human trials in under five months in a process that normally would take up to 15 years, he says.
"The next step will be to undertake a large international Phase 3 clinical trial to confirm its ability to protect against COVID-19 infection ahead of possible commercial sales."
As well as further development of the Covax-19 vaccine candidate in South Australia, the $10.4 million Federal Government funding rounds will assist other projects including a new treatment for respiratory complications of COVID-19, a preventive nasal spray, and a rapid response test to predict how severely the disease will progress.
Industry partners have contributed a further $28 million to the 13 projects, leading to a total $38.4 million of new investment in the biomedical sector. The BTB is a four year $22.3 million MRFF program, operated by MTPConnect.