Leveraging Business Opportunities through the Push-Pull-Moring Model in a COVID-19 World
By : Daniel J. Blanchett | Tuesday, December 01 2020 - 06:00 IWST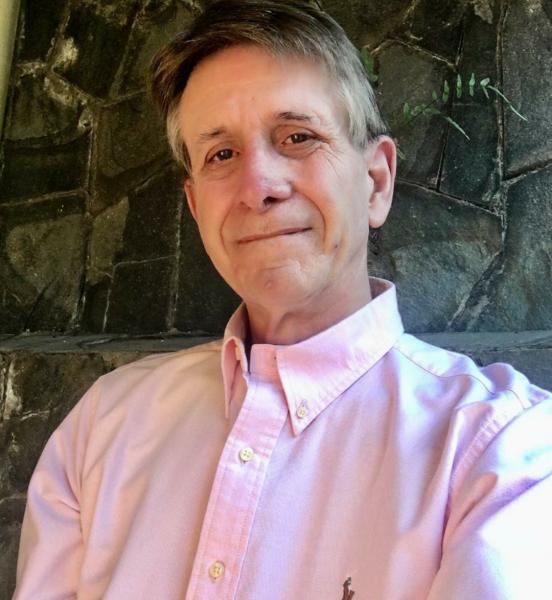 Daniel J. Blanchett is an English and Emotional Intelligence lecturer at President University in Cikarang and is currently pursuing a Masters in Management Technology
INDUSTRY.co.id - For the first time in twenty-two years, Indonesia has fallen into a recession. According to the BBC, Indonesia has experienced economic contractions of 5.32% and 3.49% in the second and third quarters, respectively. After a near-complete shuttering of the economy at the beginning of the COVID-19 pandemic and attempts to re-open it under the "new normal," consumer confidence continues to plummet sitting at 83.4 for September 2020 as surveyed by the Bank of Indonesia. A number below 100 indicates consumer pessimism. The implications for marketing are staggering.
Consumer behavior is driven by many factors and especially during these difficult times of social distancing and work-from-home mandates, consumers are saving more and buying less. Faced with a "shrinking pie" effect in the marketplace, businesses attempt to attract consumers with discounts, sales, and other promotional efforts to shore up slumping revenues. Businesses often overlook the vast opportunities that exist: competitors' customers.
Utilizing the Push, Pull, Mooring model (PPM) businesses can identify and take advantage of customer dissatisfaction in the marketplace by competitors.
The PPM model was first proposed by Ravenstein in 1885 to describe the migration intentions of people from one location to another. It was later refined to distinguish the push and pull variables by Mr. Herberle in 1938 (Lewis, 1982). Only recently has the PPM model been applied to customer switching intentions in marketing. The PPM model identifies and measures drivers of switching intentions of consumers. It surveys the factors that "push" a customer away from the current provider of service as well as the factors that "pull" a customer toward a different service provider. Lastly, it evaluates the factors that inhibit a customer from switching when the consumer is dissatisfied with the current service provider or attracted to an alternative service provider.
Research conducted by Harvir S. Basal, et.al., in 2005 identified six push effects: Quality, Satisfaction, Value, Trust, Commitment, and Price Perceptions and one pull effect: Alternative Attractiveness. The mooring effects, that is, the considerations that increase reticence by the customer to change service providers are, Attitude to Switching, Subjective Norms, Switching Costs, Prior Switching Behavior, and Variety Seeking. The research concluded that the lower the quality of service, satisfaction, perceived value, trust, and commitment, and higher price perceptions entice customers to switch away from their service provider and the more attractive an alternative provider is, the higher the intent to switch. Increasing resistance to switching is the mooring effect (Bansal, 2005). The scope of the research was limited to service providers only but can be applied to products also.
Apple's iPhone has addressed each of the push effects in its marketing and customer perceptions. Apple has focused on very high quality (perfectly built, never breaks), customer satisfaction (easy to use, functions intuitively), value (long-lasting), trust (protects privacy, doesn't sell customer information), commitment (new and unique product features, excellent service, stands behind the product, a seamless and complete product ecosystem, exchange program), and positive price perception (it's worth the cost). Each one of the push variables that may cause a customer to switch to another handphone brand is proactively mitigated by Apple because Apple focuses on the customer experience. The pull effect of alternative attractiveness is mitigated by Apple because it is unique. Only Apple has iOS, where Xiaomi, Samsung, Oppo, and others all share the Android OS that is found on handphones only, not on other hardware platforms. These companies not only compete against Apple but also compete against each other. Each manufacturer's focus has been on specifications, such as camera megapixels, battery life, and processor speed. Although Apple represents only approximately 13% of total handphone sales worldwide, in the third quarter of 2019, it garnered 32% of the global revenue and 66% of industry profits according to Counterpoint research (Lovejoy, 2019). Apple overcomes the push effect of price perception as well as countering other push effects by directing customer focus to what the product does for the customer and creating emotional benefits and attachments to the brand.
What are the marketing implications and opportunities for business? Examine all the push effects in the current product or service portfolio and take steps to reduce the effects. As these push effects are subjective and emotional in nature, marketers need to market less to the product or service and more to the benefits of an enhanced customer experience, increasing emotional attachments, and positively changing product or service perceptions in the customer. Push effects and pull effects are inversely proportional; as a business positively improves the customers' experience, it will simultaneously create a defensive moat against customer switching. As Steve Jobs said,
"Your customers don't care about you. They don't care about your product or service. They care about themselves, their dreams, their goals. Now, they will care much more if you help them reach their goals, and to do that, you must understand their goals, as well as their needs and deepest desires."
In these COVID-19 times, marketers should strive to enhance the customer experience. Through an appeal to the emotions of consumers, internal push effects are reduced.
Finally, increasing customer product or service perceptions will enhance the alternative attractiveness of their products or services and will act as a pull effect against incumbents in the market.