Ministry of Industry Facilitates Free TKDN Certification for Small, Medium Industries
By : Nata Kesuma | Tuesday, September 07 2021 - 01:00 IWST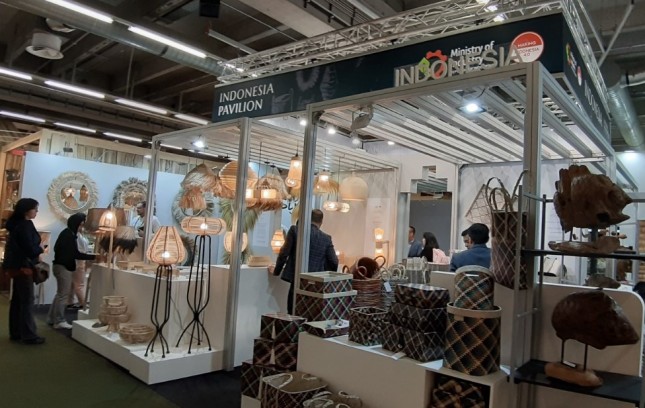 Source: PR of Ministry of Industry
INDUSTRY.co.id - In a bid to revive business enthusiasm among domestic industry players amid pressures of the COVID-19 pandemic, Ministry of Industry provided free local content requirements (TKDN) certification for small and medium industries as well as large-scale industries.
"The determination of TKDN aims to encourage the absorption of all products produced by domestic industries in goods/services procurement projects, both through the State Budget and the budgets of State-Owned Enterprises/Regional-Owned Enterprises," Minister of Industry Agus Gumiwang Kartasasmita stated in Jakarta, Friday (03/09).
In commemoration of this year's National Customer Day on Saturday (04/09), the Ministry came back with its special program to facilitate the provision of free TKDN certification for 9,000 products for small and medium industries and large-scale industries.
"The free certification is given to products with a minimum TKDN value of 25 percent. One company can be facilitated up to eight product certificates, and one certificate can apply to products with the same type of raw material and production process despite different dimensions," he said.
The Ministry has appointed Sucofindo and Surveyor Indonesia to run the free TKDN certification program.
"It is expected that business players in the country can make the most of the program until the end of 2021," he said.
In addition, Head of the Center for Improvement of Domestic Products (P3DN) Nila Kumalasari stated that the Government has strengthened support for this program through various regulations such as Government Regulation Number 7 of 2021 on Ease, Protection, and Empowerment of Cooperatives and Micro, Small, and Medium Enterprises and Presidential Regulation Number 12 of 2021 on Government Procurement of Goods/Services.
"In Presidential Regulation Number 12/2021, it is stated that ministries, institutions, and regional governments are required to allocate at least 40 percent of their budget value for goods or services expenditures," Nila said.
Furthermore, imported products in the Government's e-catalog application will be frozen if the products have been produced domestically, with a TKDN value of 40 percent.
"We have collaborated with the National Public Procurement Agency (LKPP) and they have agreed," said Nila.