NPH Maintains Service Excellence Amid Industry
By : Nata Kesuma | Thursday, November 04 2021 - 19:49 IWST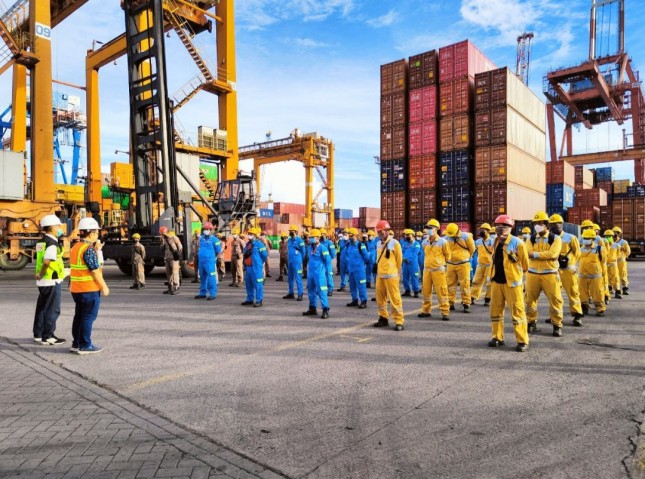 PT Nusantara Pelabuhan Handal Tbk
INDUSTRY.co.id - Jakarta, November 04, 2021 - PT Nusantara Pelabuhan Handal or "NPH" (IDX: PORT), a Company focusing on terminal operation and equipment supply and maintenance, continues to improve its service excellence through a series of innovations in its service, as a response to the dynamic development of the industry.
NPH President Director Paul Krisnadi said, "Service excellence is always part of our strength and focus. We continue to improve the quality of our services and productivity to assist our customers, and our handling capacity is currently among the better in the industry."
Efficiency and productivity of NPH at around 60 box per ship hour is on line with market. This is the result of several supporting factors, including skilled human resources and up to date terminal operating system to support operation.
In addition, in dealing with industry dynamics and to accommodate digital development, the Company is currently formulating a roadmap on automation in supporting sectors of port industry.
"We have started brainstorming process related to business process outside the port. For example, automation can be utilized to shorten and simplify process in documentation issuance and other paperwork," Paul Krisnadi said.
On the other hand shipping lines as port main customers have been building automated system to enable their customers to submit shipping instruction and make payment for services rendered on line. It follows that document clearance and payment at point of destination can be processed on line as well.
Besides the two examples, the possibility of the implementation of automation and digitalization in port industry remains wide. NPH realizes the importance of integrating various business process related to the port industries in order to increase port and logistic industry efficiency.