Citra Borneo Utama Gives Priority to Sustainable Business for RSPO
By : Abraham Sihombing | Thursday, February 24 2022 - 08:58 IWST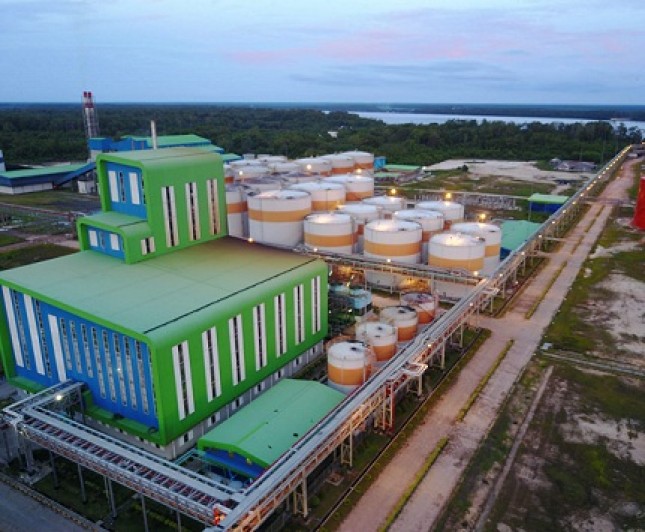 Photo Caption: A Crude Palm Oil (CPO) plantation owned by PT Citra Borneo Utama (CBU), a subsidiary of PT Sawit Sumbermas Sarana Tbk (SSMS). (Source: The Public Relation of PT Citra Borneo Utama)
INDUSTRY.co.id - Jakarta - PT Citra Borneo Utama (CBU) always gives a priority to sustainable business principles. The subsidiary of PT Sawit Sumbermas Sarana Tbk (SSMS), one of the large CPO producer in Indonesia, believes the sustainable business principles must be a priority for making a company that is capable to obey the conditions of the international Roundtable on Sustainable Palm Oil (RSPO) framework.
"Our RSPO framework is started from upstream through PT Sawit Sumbermas Sarana Tbk (SSMS) to downstream. We are capable to realize all advantages through internal approach of No Deforestation Peatland and Exploitation (NDPE)," said the President Director of PT Citra Borneo Utama (CBU,) Balakrishnan Naidu, on Wednesday (23/02/2022).
Balakrishnan disclosed, it involves a development of capability and internal resources, discussion implementation with stakeholders and complaint handling.
"We belive, if all of suppliers are capable to embrace our vision and practice regarding NDPE and sustainability, so we're colectively going to raise our products reception in the market for all parties interest," Balakrishnan clarified.
According to Balakrishnan, the initiative of the third party supplier link is supported by sustainable advisers and consultants; relevant techniques; certification institutions; and the plans that are developed lately for fulfilling this objective. The four components are going to be diversified and monitored by the independent third party.
CBU is the main player of the CPO sector. This business group owns 24 integrated oil palm estates, eight palm oil plants and a core palm oil plant.
"Working closely with its own group companies, included PT Sawit Sumbermas Sarana Tbk (SSMS) as well as third party suppliers and farmers, We're always capable to incorporate sustainability principles into our business operations," he said.
CBU has established a sale and purchase agreement with Grand Resources Group Pte, Ltd. through the signing of a cooperation agreement on May 12, 2021. In the future, CBU are going to become a provider of palm oil derivative products, namely strearin and olein. The initial contract value for the sale and purchase agreement is US$10 million or equivalent to Rp145 billion. (Abraham Sihombing)