FSB Indonesia launches Fundo, Asia's First and Indonesia's Only Securities Papers Fintech Auction Platform
By : Nata Kesuma | Thursday, March 31 2022 - 14:00 IWST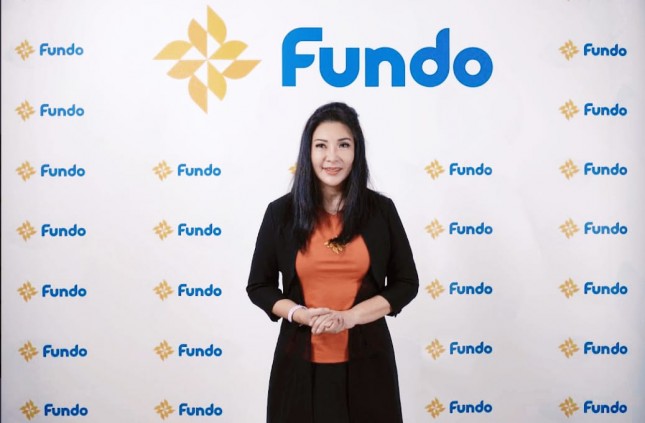 Ms. Aida Sutanto, Founder and CEO of FSB Indonesia
INDUSTRY co.id - Jakarta 31 March 2022 &mdash FSB Indonesia, a fintech company operating under license from Directorate General State of Assets (DJKN), Ministry of Finance, Republic of Indonesia, today launched Fundo, Asia's first and Indonesia's only Securities Papers Fintech Auction Platform, providing an innovative ecosystem of next-generation fintech product and services.
Through its moderate-risk approach and its returns based on profit, not interest, Fundo aims to boost economies in Indonesia by providing tools for everyone, from early investors and professionals to more seasoned individual and corporate investors, to help achieve their financial goals and increase their investment portfolio, while supporting MSMEs and creating opportunities for people to work.
"Our wide range of fintech products and services based on Fundo auction financial platform offers a better and unique process for selling and purchasing securities papers. Our securities papers auction financial platform is intrinsically designed and regulated to offer investment products that are based on profit, not interest," Ms. Aida Sutanto, Founder and CEO of FSB Indonesia, said.
Fundo draws on FSB Indonesia's extensive experience in the banking industry as well as knowledge of markets in Indonesia, where Micro, Small, and Medium Enterprises (MSME) are the main economic drivers and need financial solutions that can introduce innovation and deliver quick funding and fast working capital through an agile ecosystem of fintech products and services like Fundo auction financial platform.
&ldquo Fundo's mission is to contribute to the growth of local economies in Indonesia by supporting MSMEs and creating sustainable working opportunities for people. Through Fundo's unique and transparent bidding process, MSMEs can acquire quick funding and fast working capital to optimise their cash flow, create jobs, and focus on growing their business," Ms. Sutanto added.
Fundo's advanced management approach is key to the fintech platform success of being able to offer securities papers investment products at competitive prices and with moderate risk.
&ldquo At Fundo, we exercise a thorough due diligence process and deal exclusively with businesses with a strong financial track record and that have securities papers from reputable companies. It is by enabling these rigorous risk management processes, operational procedures, and regulatory controls that we are able to provide a safe and transparent environment for our users to invest while contributing to the economic growth by supporting companies and the local businesses in Indonesia," Ms. Aida Sutanto said.
Fundo adopts agile architectures, advanced data analytical capabilities, and AI-enabled service delivery models. Fundo's unique ecosystem of fintech products and services is built on an innovative technology framework that is based on the building blocks of the next-generation fintechs to deliver continuous and ultimate value to its customers.