Autopedia Targets Aggressive Growth this Year
By : Nata Kesuma | Tuesday, April 26 2022 - 20:53 IWST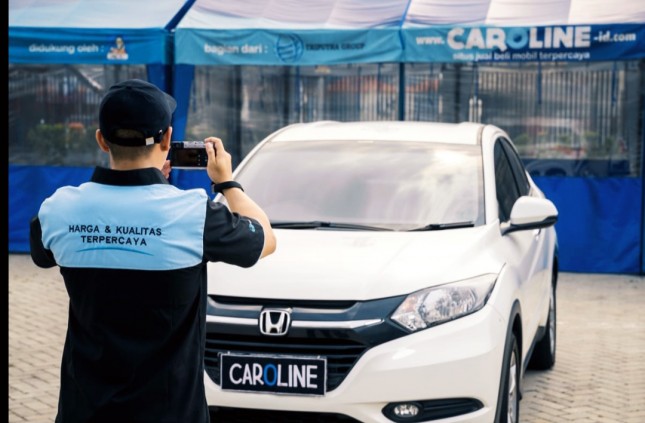 PT Autopedia Sukses Lestari Tbk ("ASLC")
INDUSTRY.co.id - Jakarta, April 26, 2022 – PT Autopedia Sukses Lestari Tbk ("ASLC") a company engaged in the automotive sector, ranging from car and motorcycle auctions to online car trading, is optimistic that its 2022 performance record will be better than 2021.
This optimism driven by JBA's strong position and track record as the number 1 vehicle auction player in Indonesia, as well as Caroline which is predicted to make a positive contribution to ASLC's performance this year. This year, the Company targets to expand Caroline's network as an online-to-offline (O2O) used car dealer in Indonesia.
President Director of ASLC, Jany Candra said, "Looking at the current automotive industry which has begun to recover, we are optimistic that this year performance of Autopedia (ASLC) can grow. We will continue to develop our services and network in several cities in Indonesia to capture the large market opportunity. One such way, we will continue to open and increase the number of branches to reach 8 branches by 2022, and we also introduce a new identity for Caroline."
Autopedia had previously officially changed the Caroline logo from blue to red, which is fresher and puts forward a modern and bold spirit. Caroline's new logo is inspired by the illustration of two people (Caroline and a customer) shaking hands to form a bow-shaped smile icon. The use of round shapes as icons is also inspired by the push button symbol, emphasizing that this business is based on technology.
Jany continued, with the new identity from Caroline, it will hopefully give consumers a new look and feel along with a new user experience. The company will also continue to improve the quality of service so that it can become the best used car buying and selling service provider in Indonesia.
"In addition to the new logo, we also carry a new tagline for Caroline, which is "Selling and Buying Guaranteed Cars". Customers who buy and sell cars through Caroline will get various benefits, starting from a 1-year transmission engine warranty, a 5-day money back guarantee, all vehicles sold have passed 150 points of inspections, and vehicles that are free from flooding and free from major accidents," he said.
In addition, considering the potential of the used car market which is still robust and the projected national economic growth, ASLC is optimistic that in 2022 it can record a better performance with a projected revenue of IDR500 billion or a growth of 182% YoY. It is expected that the improvement of the national automotive industry, along with the strategies and business innovations developed will drive future performance.
"We will continue to expand our network and develop Caroline as an online-to- offline (O2O) used car dealer in Indonesia. This year, we are targeting to increase the number of branches for Caroline to 8 branches in Indonesia, but until March 2022 we have managed to open 2 new branches from this target. We hope that by the end of the year we can achieve the targets that have been set," Jany concluded.
For information, Autopedia (ASLC) has officially occupied a new office located in Kuningan City, floor UG 56. The presence of a representative head office will hopefully continue to provide the best performance in providing services to all customers.