ALDO Books 31% YoY Net Profit Increase in 1st Semester 2022
By : Nata Kesuma | Monday, August 01 2022 - 11:18 IWST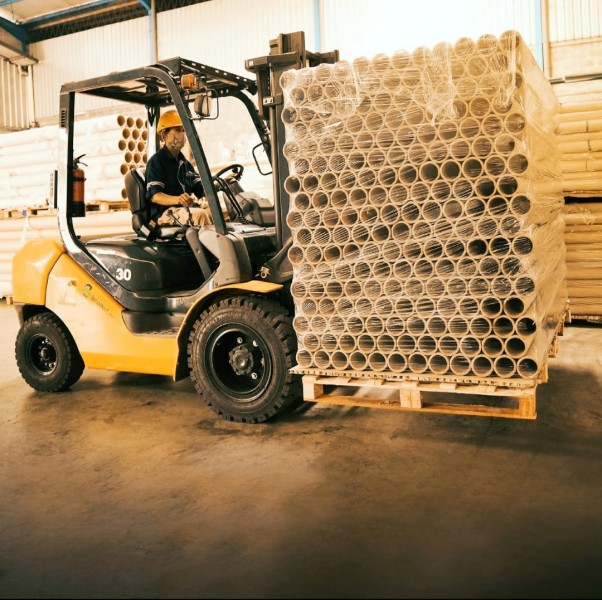 PT Alkindo Naratama Tbk ("ALDO")
INDUSTRY.co.id - Jakarta, August 01, 2022 – PT Alkindo Naratama Tbk ("ALDO"), a listed company engaged in the integrated paper and chemical business, posted a net profit of IDR39.31 billion in the first half of this year, increase 31% from IDR30.05 billion in the same period the previous year.
This significant increase in net profit was supported by an increase in net sales and the Company's success in reducing selling expenses, general and administrative expenses, as well as other operating expenses.
In the period, ALDO's net sales were at IDR767.22 billion, an increase of 15% from IDR669.85 in the same period in 2021. The total sales were derived from sales of the paper sub-sector, which increased 12% YoY to IDR498.78 billion, and sales of the chemical sub-sector which increased by 20% YoY to Rp 268.44 billion.
The Company succeeded in cutting costs by reducing expenses of selling, general and administrative to IDR83.22 billion in 1st Semester 2022, from IDR86.30 billion in 1st Semester of the previous year.
"This positive performance achievement is driven by various continuous innovations in ALDO's business so that some costs can be reduced, and of course, the main thing is our success in increasing sales," said ALDO's President Director, H. Sutanto.
The company, which is committed to developing green products and green processes in its business, last month received green financing from PT Bank Central Asia Tbk ("BCA") of around IDR472 billion through its subsidiary PT Eco Paper Indonesia ("ECO"). The green financing is a form of BCA's support for businesses and investments in the circular economy segment, which is the core business of the ALDO's subsidiary, namely the production of recycled paper.
ALDO uses recycled paper produced by ECO to produce a wide range of convertible paper products with an environmentally friendly concept. This initiative makes recycled paper valuable for use in various products. Brown paper such as kraft liner, eco board, and core board are the main products of ECO which are the raw materials for the conversion paper industry.