ZINC Boosts High Grade Galena Production
By : Nata Kesuma | Saturday, August 13 2022 - 07:09 IWST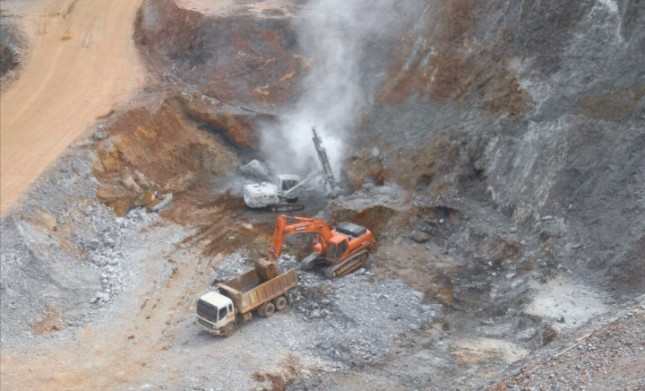 PT KapuasPrima Coal Tbk ("ZINC")
INDUSTRY.co.id - Jakarta, August 12th, 2022 – PT KapuasPrima Coal Tbk ("ZINC"), a listed company in Indonesia that produces base metal, boosted production with a target of high levels of galena in the 2nd Semester of this year in order to revive the company's performance which was experiencing decline in net profit in the 1st semester.
ZINC is engaged in mining iron ore (Fe) and Galena which are then processed into lead concentrate (Pb) and zinc concentrate (Zn).
According to the Director of ZINC, Evelyne Kioe, the beginning of 2022 was quite a challenging time, due to the shrinking global economy due to the ongoing Russia-Ukraine war. Although commodity prices for lead (Pb) and zinc (Zn) briefly increased in the 1st quarter, corrections to commodity prices occurred again in the 2nd quarter.
Meanwhile, along with the increase in commodity prices in the 1st quarter, the majority of prices for oil, transportation, and other raw materials also increased many times due to high inflation and scarcity of supplies.
"This certainly has a negative impact on the company's performance on both sides," said Evelyne Kioe.
In general, Pb and Zn commodities remained relatively stable, as seen from the consolidated Pb and Zn prices at USD 2160/ton and USD 3600/ton respectively. This is due to the high global demand for these two commodities. The second factor was also caused by the number of smelters in Europe which were temporarily closed due to the energy crisis.
"As a company, we will, of course, flexibly in using development strategies, both in terms of capacity, level, and efficiency in order to keep the company's performance positive," said Evelyne Kioe.
In the 1st semester of 2022, ZINC posted a net profit of IDR28.27 billion, down 68% from IDR89.52 billion in the same period in 2021. The decline in net profit occurred because the company's sales fell 18% YoY to IDR411.35 billion from IDR499.94 billion in the previous period.
Meanwhile, the company managed to reduce the cost of goods sold down by 14% YoY. In the first half of 2022, the company recorded a cost of goods sold of IDR266.04 billion, down from IDR309.22 in the same period the previous year.