San Francisco Prepares to Host a Successful APEC 2023 Summit
By : M. Amru | Tuesday, November 14 2023 - 20:51 IWST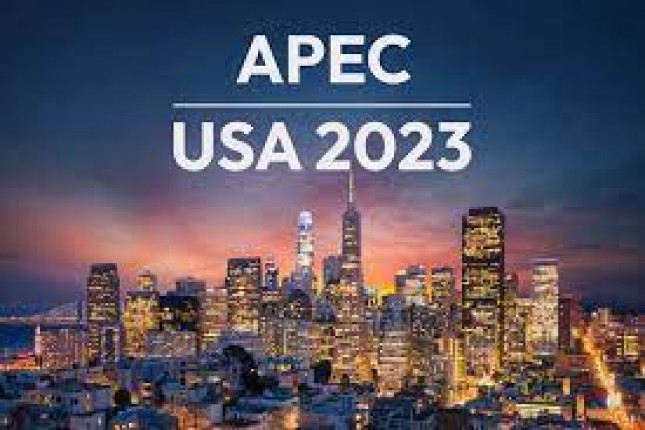 APEC 2023
INDUSTRY.co.id - San Francisco, United States - The series of events for the 2023 Asia-Pacific Economic Cooperation (APEC) Summit began with a kick-off at San Francisco City Hall (09/11). The opening ceremony was a historic moment and was attended by the Consul General of the Republic of Indonesia in San Francisco, Prasetyo Hadi, as well as the Mayor of San Francisco, London Breed, who extended a special invitation.
At the kick-off event, Mayor London Breed expressed San Francisco's readiness to host the 2023 APEC Summit. "San Francisco is well-prepared to be an ideal host for the APEC Summit, and we are fully committed to enhancing security, improving the city's infrastructure, and ensuring comprehensive access to information," said Breed. She also added, "The APEC Summit will not only make San Francisco shine on the global stage, but will also be an important catalyst to boost the city's economic growth to US$50 billion."
Consul General Prasetyo Hadi hopes that the APEC Summit can facilitate the strengthening of cooperation and economic integration among fellow member economies in the Asia Pacific region, as well as capacity building, where Indonesia can continue to project its interests and secure its position in a fair and open system of international economic relations.
The opening of the 2023 APEC Summit began with the raising of the APEC flag by the Mayor of San Francisco accompanied by Ambassador Matt Murray as the US Special Envoy to APEC and attended by the Heads of Mission of foreign countries, especially from 21 other APEC member economies. With this, APEC 2023 is officially marked as the largest international conference in San Francisco since the historic UN conference in 1945.
The event was attended by leaders from 21 members of the Asia and Pacific region, including Indonesian President Joko Widodo, US President Joe Biden, Canadian Prime Minister Justin Trudeau, and Chinese President Xi Jinping. Despite US sanctions, the Russian delegation will participate without President Vladimir Putin.
In addition, the 2023 APEC Summit will also be attended by global business leaders such as Satya Nadella (CEO of Microsoft), Sundar Pichai (CEO of Google Inc.), Sam Altman (CEO of OpenAI), and Marc Benioff (CEO of Salesforce) at the APEC CEO Summit. The estimated total attendance of participants reached 20,000 individuals from various sectors.
Given the importance of this event, the US Government has planned extensive security measures. More than a thousand security personnel from various agencies will ensure order around the Moscone Centre, Yerba Buena Park and Nob Hill. Security will be further tightened by the deployment of Secret Service officers and the installation of a 14-foot fence to protect the core zone at the Moscone Centre.