Citi Named Best Bank in Asia at the Euromoney Awards for Excellence
By : Nata Kesuma | Thursday, August 25 2022 - 13:05 IWST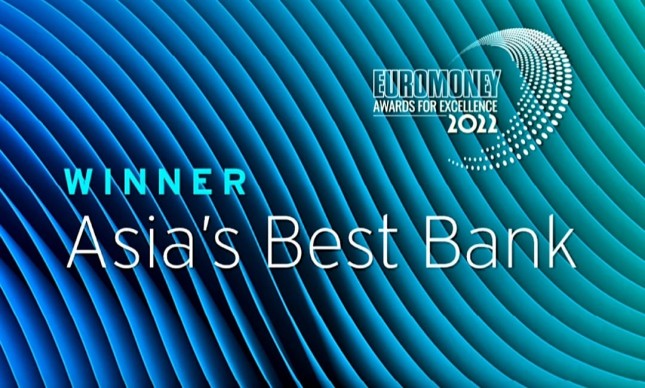 the Euromoney Awards for Excellence
INDUSTRY.co.id - Jakarta, August 20, 2022 – Citi has been awarded Asia's Best Bank for 2022 at the Euromoney Awards for Excellence. Regionally, Citi also received Best Bank for Financing and Best Bank for Transaction Services in Asia.
The award, which was decided by the editors of the magazine, recognizes the bank that has made the most progress in the Asia region over the last 12 months.
These achievements are testaments to our progress in becoming an integrated finance engine that helps the clients meet the world's toughest challenges and embrace its opportunities.
"Citi has a clear vision — to be the preeminent banking partner for institutions with cross- border needs and a leader in wealth management. Our recent Euromoney award as Best Bank in Asia represents outstanding recognition of this strategy and the exceptional dedication of our team. As we celebrate 120 years in Asia, I would like to thank our clients for the tremendous trust they place in Citi, and to reaffirm our excitement about supporting their growth across Asia and worldwide," said Peter Babej, Asia Pacific CEO for Citi.
In the last year, Citi has raised over US$200bn from global capital markets for Asia Pacific clients, including around US$30bn via ESG financings, both a record for the bank over a year.
Citi also added close to US$15bn in new client assets across Citi Global Wealth in Asia and added over 14,000 new wealth clients, and further to add 7,500 new corporate digital accounts via Citi Direct.
In the country, Citi Indonesia managed to grow by IDR 4.1 trillion or 13% yoy in the second quarter 2022 for the number of Institutional group loans driven by credit growth in the Banking, Capital Markets and Advisory (BCMA) and Commercial lines.
Batara Sianturi, Chief Executive Officer Citi Indonesia said, "These awards are testaments to our commitment to enable growth and economic progress. Moving forward we will continue to double down on our institutional business in the country through our strong and highly digitized institutional businesses."
These notable achievements from Euromoney added to the list of awards that Citi received in 2022.
During the first half of this year alone, Citi Indonesia has received numerous prestigious awards and accolades from various prominent institutions, namely Best Global Bank in Indonesia dan Best Bond in Indonesia dari The Asset.