Alternative Tobacco Products, Strategy to Reduce Smoking Prevalence
By : Abraham Sihombing | Tuesday, September 06 2022 - 19:10 IWST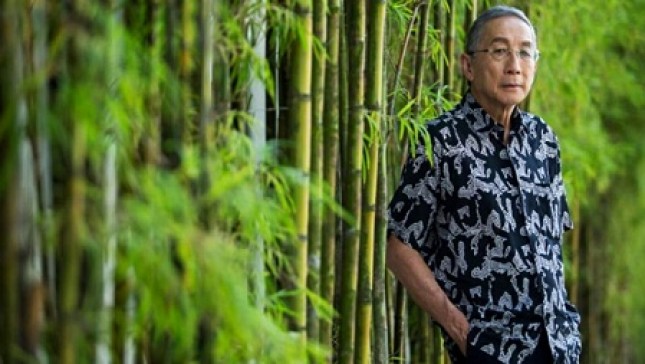 Tikki Pangestu, the former Director of Policy Research and Cooperation of World Health Organization (WHO). (Photo: channelnewsasia.com)
INDUSTRY.co.id - Jakarta - The high smoking prevalence has been closely associated with increased smoking-related diseases. Alternative tobacco products are predicted to be one of the solutions that can help reduce smoking prevalence and improve public health quality. This issue was highlighted in an online discussion held by Alomedika themed "Reducing the Harm of Smoking: Is Tobacco Harm Reduction Feasible?"
World Health Organization (WHO) former Director of Policy Research and Cooperation, Tikki Pangestu, said Indonesia is home to 69 million smokers. Aside from its impact on public health, the high number of smokers also affects the socio-economic aspect. The reason is that the government is shouldering the health budget burden due to smoking prevalence.
"From the public health and socio-economic standpoints, this issue calls for both a strategy and an intervention as well as a policy that can bring down the smoking prevalence in Indonesia," said Tikki, one of the speakers in the discussion.
According to Tikki, the government can strategize by implementing the harm reduction concept and tapping into alternative tobacco products such as heated tobacco, electric cigarettes, or nicotine pouches. Numerous scientific research has shown that alternative tobacco products can reduce risks by up to 90%-95% compared to conventional cigarettes.
"Intervention through products that apply the harm reduction concept is more effective when compared to products such as nicotine replacement therapy for those looking to give up their smoking habits," Tikki affirmed.
Alternative tobacco products will be more potent in curbing smoking prevalence if the government provides easy access and expands its accurate information distribution to adult smokers. Thus, more and more of those who have trouble quitting will switch to alternative tobacco products, while cigarette sales will also begin to decrease. "This is a key strategy to address this highly intricate problem. Products that result from technological advancement and are innovative have massive potential," Tikki revealed.
An oncologist from the UK, Peter Harper, added that the source of various diseases from cigarettes is the smoke that results from the combustion process. Cigarette smoke contains 5,000 chemical compounds, 80 of which are toxic and likely to trigger cancerous growth. "You smoke to satiate a nicotine fix but die from the smoke," Harper said.
Therefore, Harper suggested that adult smokers give up smoking. If they have trouble quitting cold turkey, alternative tobacco products are the option. Because heated tobacco products or e-cigarettes work on a heating system, they are not burned as cigarettes are. Thanks to the application of such a mechanism, alternative tobacco products do not produce smoke or ash.
"Ceasing immediately is the way to go. However, the current strategy is not working. Innovative products provide a solution for those who have difficulty quitting smoking while reducing the impact on the overall well-being," Harper said.
A Mental Health Specialist from RSUP Persahabatan Tribowo Tuahta Ginting went further by saying there are two ways we can help adult smokers: pharmacology and non-pharmacology. Pharmacology is a method where one can quit smoking through a regime of medication such as nicotine replacement therapy, while non-pharmacology leans more toward psychotherapy.
"Various methods have been applied to reduce the number of smokers and the dangers of smoking through counseling. However, such an approach has proven to be less efficient that it prompted many to find refuge in more sophisticated medication to help kick the habit," he said.
Tribowo said Indonesians need the right combination of pharmacology and non-pharmacology treatments. The only downside is that nicotine replacement therapy has yet to become available in Indonesia, leaving psychotherapy the only option. "Hence, alternative tobacco products become the only feasible option to transition away from cigarettes and lessen their impact," Tribowo concluded. ***