Ahead of East Java Pilgub, No Letter of Resignation Khofifah Indar Parawansa
By : Herry Barus And Aldo Bella Putra | Thursday, August 24 2017 - 13:00 IWST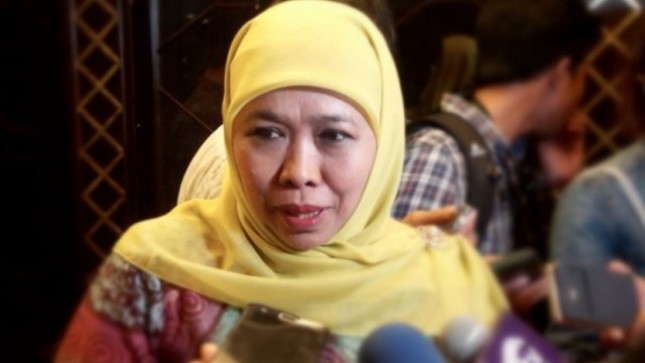 5166
INDUSTRY.co.id - Jakarta - Presidential Spokesman, Johan Budi said that until now there has been no letter of resignation from Social Minister Khofifah Indar Parawansa who plans to advance in the Elections of Regional Head (Pilkada) of East Java 2018.
"Until yesterday is not there, I will check again today, there is or not baseball I know, so until yesterday there is not yet," said Johan Budi in the Presidential Palace Jakarta, Wednesday (23/8/2017)
The President's special staff also admitted that Khofifah is currently facing the President, but he does not know whether to submit a letter of self-censure.
When asked about Khofifah meeting with the previous President, Johan Budi said before the commemoration of the Independence of Republic of Indonesia 17 August had been facing the Minister of State Secretary Pratikno.
However, Johan Budi claimed not to know the discussion and the results of the meeting. "I think Mrs. Khofifah knows with Pak Pratik I do not know," he said.
Johan Budi acknowledged that there has been a meeting between President and Khofifah with Pratikno, but until now there has been no letter of self-censure.
In previous news, Khofifah Indar Parawansa ready to face President Joko Widodo to ask permission to run in East Java Election (East Java Election) which will take place in 2018.
"But it's still a long time, the registration of candidates for East Java Election is still in January," he said when asked by reporters about his candidacy plan in East Java Election while attending the event "Halaqah Kebangsaan" at the Office of East Java Regional Leadership Board Jalan Kertomenanggal Surabaya, Tuesday night (15 / 8).
He said the preparations so far still stay in touch and build communication with a number of political parties.
"Take the registration form in some political parties that have opened the registration of candidates for election of East Java alone is not," he said.
He admitted there are at least four political parties that have been intensely communicating to carry himself as a candidate for governor in the elections in East Java 2018.
Only, Khofifah still keep the names of these political parties.
"I do not want political parties that have been rhythmic and berseiring to build East Java will be just a mere vehicle, especially for me, not just as the entrance to the candidacy for elections in 2018 East Java," he said.