The Construction of the Mandalika SEZ Road Reaches Five Percent
By : Hariyanto And Aldi Firhand. A | Wednesday, October 11 2017 - 13:44 IWST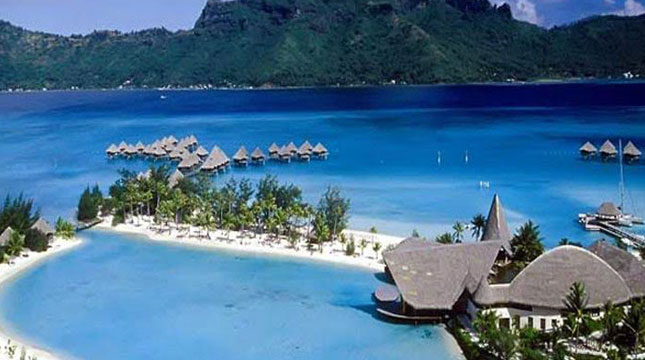 Mandalika Special Economic Zone (Photo: Ist)
INDUSTRY.co.id - Central Lombok - Development of road infrastructure to support the development of Mandalika Special Economic Zone, Central Lombok regency, West Nusa Tenggara, only reached five percent, said General Affair of PT Indonesia Tourism Development Corporation I Gusti Lanang Bratasuta.
"From the length of 35 kilometers of roads that we will build from 2016 to 2020, only five percent has been realized," said Bratasuta, in Mandalika, Tuesday (10/10/2017)
He mentioned the road segment that was built from the west coast of Kuta to the east of Tanjung Aan.
The development process is done gradually, but by the end of 2017 it is targeted to reach 15 percent realization.
According to him, the road that will be built along the 35 kilometers including for the Moto GP track along the 4.2 kilometers of a total of 106 hectares of land area for the international motor racing arena.
The Moto GP circuit is managed by the Vinci Grands Project. Investors who have signed a memorandum of understanding (MoU) will also build a hotel, convention and retail.
"Road infrastructure to facilitate our investors to build by involving PT Wijaya Karya, and several other contractors," said Bratasuta accompanied by ITDC Deputy Project Director Adi Sujono Prawoto, to the media crew.
He said the development of KEK Mandalika is done from the west or Kuta beach. Because the western region is already living from the side of economic activity, such as lodging and trading centers.
ITDC has also built the Mandalika mosque in the western part. In addition to the place of worship, there is also a relatively wide parking area for buses that bring tourists.
Bratasuta added the development process of the area then continues eastwards to Tanjung Aan which is a strategic location and became the target of investors because of the natural attraction of hills and coastal charm.
"Most of the land near the coast has been invested by investors, especially in the east," he said.
The total area of ​​the KEK Mandalika area is 1,250 hectares. The land is managed by PT ITDC, as a state-owned enterprise in the tourism development sector.