Tusina Bara Seger Ready to Go to Top 40 National Public Service Innovation Competition
By : Hariyanto And Aldo Bella Putra | Tuesday, July 10 2018 - 03:00 IWST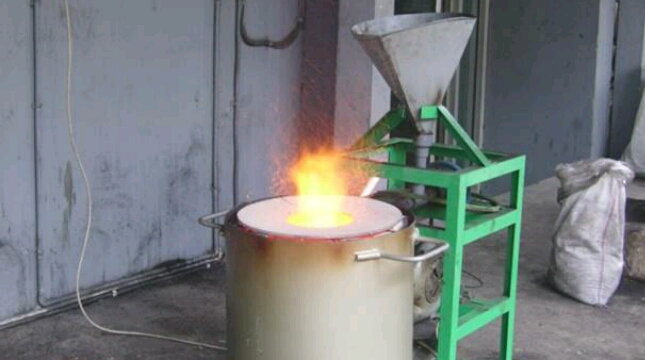 Tusina Baraseger
INDUSTRY.co.id - Jakarta - The Ministry of Energy and Mineral Resources (ESDM) through the Center for Research and Development of Mineral and Coal Technology (Puslitbang tekMIRA) re-incised national achievements in the Top 99 Public Service Innovation Competition (KIPP) 2018 organized by the Ministry of State Apparatus Empowerment Reform Bureaucracy KemenPANRB).
Through innovation named Tusina Baraseger, tekMIRA becomes the only representative of the ESDM Ministry selected by the Independent Appraisal Team to the prestigious Top 99 KIPP Innovation event.
The right creative innovation of Tusina Baraseger (Simple Coal Cyclone and Renewable Energy Sources) is a simple stove with coal combustion technology and renewable energy source as an energy saving solution for Small and Medium Industry (IKM).
ESDM Minister Ignatius Jonan supports Tusina Baraseger's participation in this public innovation competition and encourages the use of the Tusas Baraseger technology to be even more extensive.
"We will cooperate with industries and business activities in order to utilize Tusina Baraseger technology so that this discovery is not only a scientific discovery, but a useful discovery for the community", explains the Minister of EMR.
Tusina Baraseger technology is able to provide energy efficiency of 56-69%, so it is very potential to be used small and medium industries. In addition to offering energy-efficient energy, the furnace also saves on shorter operating times and more production capacity.
"Previously I could spend as much as Rp 185,000 to buy gas or Rp 150.00 if I use firewood for one day, if now I only use the budget of around 30.000, it is to buy 10 kg of coal and sawdust 3 sacks" Ade, one of the owners of IKM cultivation of oyster mushrooms that have switched to using Tusina Baraseger. Since its introduction with this tool, now Ade can save expenses up to 4-5 fold.
R & D leading products start to enter the national market and digawangi by researchers' tekMIRA coal group. Currently they are preparing for the interview and presentation stages to compete with other contestants to get a place in the Top 40 KIPP.