SMKL Sales Grew 22% YoY in 9M-2021
By : Nata Kesuma | Tuesday, November 30 2021 - 21:30 IWST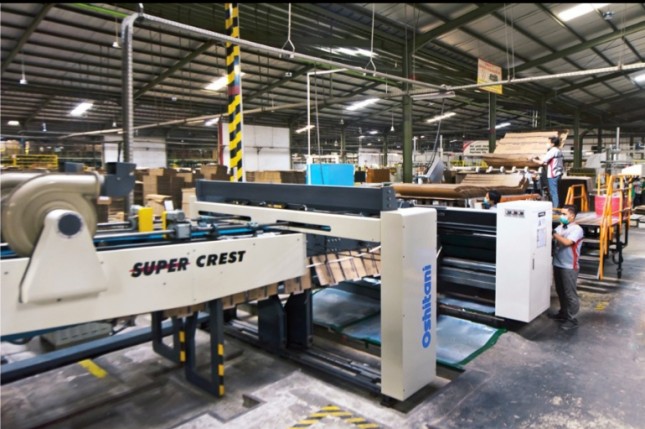 PT Satyamitra Kemas Lestari Tbk ("SMKL")
INDUSTRY.co.id - Jakarta, November 26, 2021 – PT Satyamitra Kemas Lestari Tbk ("SMKL"), a company engaged in packaging made from cardboard or brown paper, managed to grow sales by 22% YoY for the period of nine months of 2021 (9M20). Net Profit after tax recorded at Rp72.1 billion, a significant increased by 268.3% YoY, from IDR19.6 billion a year earlier.
Along with the significant increase in Operating Profit, the significant increase in Net Profit was also due to the decreased in Finance Cost to IDR43.9 billion from IDR51.5 billion in 9M20.
SMKL currently has several divisions utilizing the latest packaging technologies to produce superior packaging products. The production output of these divisions are Corrugated Carton Boxes, Pre-print Corrugated Boxes, Offset Printing Boxes and Rigid Boxes. Total sales of these products in nine months of 2021 reached IDR1.53 trillion or grew 22% YoY from the same period the previous year.
Ang Kinardo, The President Director of SMKL, said, "We are always committed to consistently provide the best results to maintain customer satisfaction and loyalty. We will maintain the highest packaging quality that we produce today, so that our production tomorrow or in the next few years will still have the same standard of quality. This can be proven by the sales achievement in the period of nine months of 2021 which shows an increase compared to the same period last year."
SMKL's sales contribution came from the Carton Box segment which reached IDR872.6 billion, Offset Printing IDR355 billion, Pre-print IDR232.8 billion, and Rigid Box worth IDR73.9 billion. SMKL's biggest sales contribution came from the Carton Box segment, which rose 23.1% YoY and Offset Printing, which increased 22.3% YoY compared to the same period last year.
Although sales have been increased during this period, SMKL continues to develop its business. The company plans to build a new factory in Central Java to be closer to its customers and to enable faster distribution to the customers.