ZINC Lead Smelter Begins Production Trial
By : Nata Kesuma | Wednesday, January 26 2022 - 17:15 IWST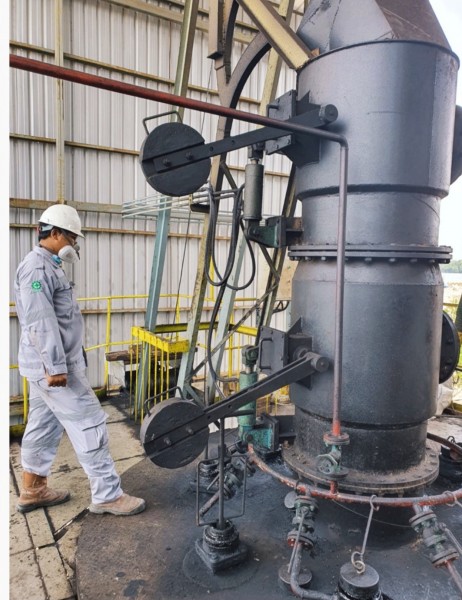 PT Kapuas Prima Coal Tbk ("ZINC")
INDUSTRY.co.id - Jakarta, January 25, 2022 – PT Kapuas Prima Coal Tbk ("ZINC"), a listed company in Indonesia that produces base metal, announced that the Company's lead smelter operating under PT Kapuas Prima Citra is in commercial production trial starting January 8, 2022.
For the first year, the company targets the smelter production capacity to reach around 12,000 – 15,000 tons of lead bullion (Pb). From that production target, it is expected to contribute sales to the Company at around USD43 million.
Hendra William, as President Director of Kapuas Prima Citra and also Director of ZINC said, "We are grateful that at the beginning of 2022, one of our smelters, namely lead (Pb) smelters, has started its commercial operations trials, which will be carried out in 2 stages. The first stage of the lead (Pb) smelter will process lead (Pb) concentrate from PT Kapuas Prima Coal Tbk into PbO (semi- finished goods). Furthermore, after sufficient PbO has been collected, it will proceed to the second stage, namely the smelting process in the blast furnace. For the estimation of the second stage, it is estimated around February 2022."
Previously, ZINC targeted the full production capacity of the lead smelter to reach 20,000 tons of bullion per year, and is expected to add to ZINC's consolidated revenue of around USD60-80 million. ZINC hopes that in the future the production from the smelter can be absorbed not only by the export market, but also by the domestic market so that it can help accelerate the downstream process launched by the Government.
Hendra continued, "For the current target of selling lead (Pb) Bullion, we will export it to China. However, it is hoped that in line with the ban on raw mineral exports and the government's target for mineral downstreaming, we hope that in the future we can expand the market, including the domestic market," he said.
In order to support the downstream mineralization process in Indonesia, apart from encouraging performance through lead smelters, ZINC is currently continuing the construction of a Zinc (Zn) smelter in Central Kalimantan. Where, the construction of the zinc smelter has now reached around 82% - 85%. The company targets the zinc smelter to start operating in the first quarter of 2023, with a production capacity of 30,000 tons of ingots per year.
"We see that until now the prices of lead and zinc are still quite stable, we expect this trend to continue in the following years. We also hope that the post-Covid-19 economic recovery will soon bear fruit, enabling the economy to recover. Of course, with this hope, and supported by the start of operation of one of our smelters this year, ZINC can further improve the performance of ZINC in the future," Hendra concluded.