Creating Global Corporation, Sepalar Yasa Kartika Prioritizes Sustainability Principles
By : Abraham Sihombing | Friday, February 11 2022 - 00:48 IWST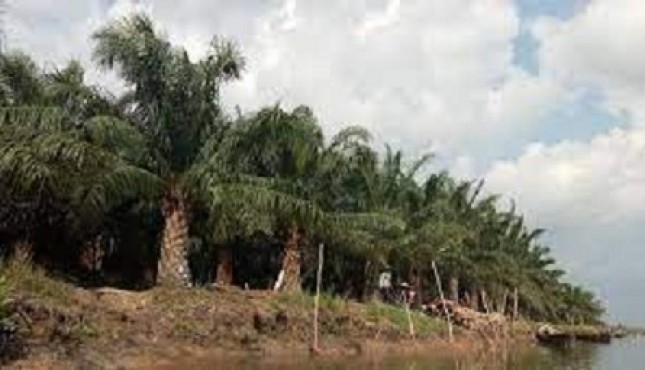 The oil palm in Kapuas District, Central Kalimantan. (Photo: Documentation of the Kapuas District Agriculture Office, Central Kalimantan)
INDUSTRY.co.id - Kapuas, Central Kalimantan - PT Sepalar Yasa Kartika (SYK) always prioritizes sustainability principles in each operating business. It is aimed to fulfill expectations of its customers and stakeholders. Besides, that measure is accomplished to create a global corporation of crude palm oil.
Herbert Maruli Tua Pardede, the Director of PT Sepalar Yasa Kartika, disclosed, the company's management is going to raise the sustainability principles for reaching that long-term target.
"The company currently has begun the transformation plan for the next two years. The plan integrates programs of the sustainability principles that titled No Deforestation Peatland and Exploitation (NDPE)," said Herbert in a press release as quoted by INDUSTRY.co.id on Thursday (10/02/2022).
Herbert explained, many activities that are completed in the sustainability principles programs are internal natural sources development, discussion implementation, and giving responses to each stakeholder's complaints.
"This initiatives are supported by consultants that handle the company's measures to implement the sustainable principles program accompanied by relevant technics. Besides, the certification institution also supports the program, especially with the company's transformation plan that will be diversified by the independent third parties," said Herbert.
According to Herbert, the company will be guided by a clear compliance of any activity that does not have a permit for implementing those programs. It is suitable with High Conservation Value (HCV) area mapping and High Carbon Stock (HCS). This measures is aimed to prevent a deforestation and get solution for each local people's complaint.
"If there're matters that are reported for the next two years, the company's fully committed to involve with each stakeholder for getting a solution for those matter," revealed Herbert.
Herbert added, if all of stakeholders are capable to work together for implementing sustainable policies and practices consistently, it will create PT Sepalar Yasa Kartika into the company that owns the best standard and it will give some advantages for all parties.
PT Sepalar Yasa Kartika is a private crude palm oil company that cultivates 9,891 hectares oil palm in Kapuas District and Pulang Pisau District, Central Kalimantan.