The Harvest Season is Coming, Petrokimia Gresik Guarantee Availability of Subsidized Fertilizer
By : Hariyanto And Aldi Firhand. A | Thursday, September 07 2017 - 21:31 IWST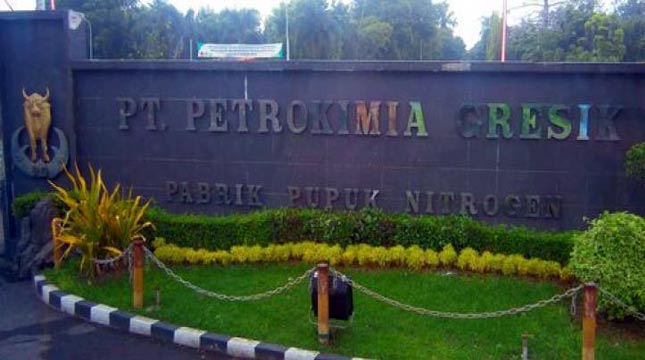 Petrokimia Gresik
INDUSTRY.co.id - Gresik - Producer of PT Petrokimia Gresik (PG) fertilizer guarantees the availability of subsidized fertilizer ahead of harvest season from October 2017 to March 2018.
Based on data from the home-based fertilizer factory in Gresik, starting September 6, 2017, PG subsidized fertilizer stock from producer warehouse, buffer warehouse, distributor warehouse to kiosk (Line 1 to 4) reach 979,123 tons. The amount is five times more than the minimum provisions of the Ministry of Agriculture.
Of 979,123 tons of subsidized fertilizer supplied by PG, 301,710 tons were distributed for East Java Province. In details, the national stock urea fertilizer reached 53,117 tons. While the stock of East Java reached 53,117 tons.
Furthermore, ZA fertilizer national stock of 144,541 tons, East Java 50,546 tons. Fertilizer SP-36 national stock is 203,321 tons. Then East Java Province rationed 34,147 tons. Fertilizer NPK Phonska national stock 528.441 tons, while East Java 146,812 tons. Petroganik national quota 49.703 tons, while East Java 17,088 tons.
"As a subsidiary of PT Pupuk Indonesia (Persero), we remain committed to distributing subsidized fertilizers to all areas under PG's responsibility to achieve national food sovereignty," said Wahyudi, Corporate Secretary of PT Petrokimia Gresik.
Wahyudi added, ahead of planting season his side have prepared themselves. In fact, the number of stocks was increased, and distribution accelerated in anticipation of soaring demand. Thus, in October 2017 subsidized fertilizers are available at official kiosks (line IV).
"We inform the farmers not to worry because subsidized fertilizer is available and the amount exceeds the provisions of the stock required by the Ministry of Agriculture," he added.
In the distribution of subsidized fertilizers continue Wahjudi, the number and purpose of fertilizer is guided by government regulations, ranging from the Regulation of the Minister of Agriculture (Permentan), Regulation of the Governor (Pergub), to the Regulation of the Regent (Perbup). To ensure the success of the distribution, PG adheres to Principle 6T, which is Exact Place, Place Price, Exact Amount, Right Quality, Exact Type, and Timely.
"During the distribution of subsidized fertilizer, PG is supported by a marketing network of 77 Sales Representative Staff (SPDP), 323 SPDP assistants, 305 buffer warehouses with a capacity of 1.4 million tons, 652 distributors and 28,228 official kiosks scattered across the archipelago , "he said.
According to the rules, every official kiosk is obliged to distribute subsidized fertilizer based on Perbup whose preparation is based on the Definitive Needs Assistance Plan (RDKK). Therefore, PG appealed to farmers to obtain subsidized fertilizer farmers should be incorporated in the Farmers Group and compile the RDKK.