De Nora Water Technologies Improves Quality of Water Supply for 60,000 Households in Mandalay.
By : Nandi Nanti And Aldo Bella Putra | Tuesday, February 06 2018 - 16:00 IWST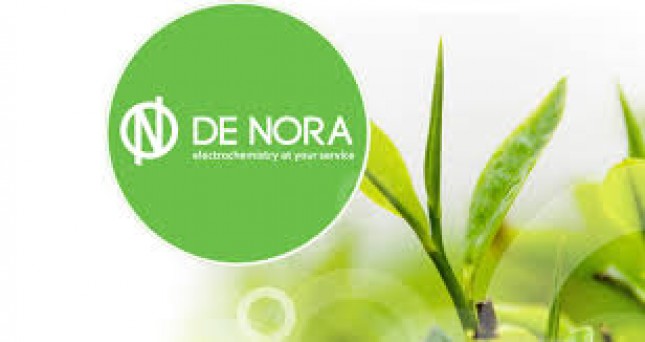 De Nora Water Technologies
INDUSTRY.co.id - JAPAN, 6 February 2018, De Nora Water Technologies has been selected to provide safe drinking water is around 60,000 households in Mandalay, Myanmar.
This is part of an agreement signed in September 2016 with Tobishima Cooperation for the Government of the Republic of the Union of Myanmar is at 1.797 billion yen to enhance the water.
Supply systems in Mandalay with the installation of new pipes, wells, tanks, pumps and water meters.
As part of the project, De Nora is supplying its CECHLO®-NS Brine electrochlorination system for the project's disinfection facility, which will ensure the safety of the drinking water, and in turn improving the living environment of local residents.
An alternative to the traditional gas chlorination method, which involves the risk of delivery or storage of hazardous chemicals such as high-pressure chlorine, the CECHLO®-NS Brine electrochlorination system is able to generate sodium hypochlorite on-site at one per cent strength, by applying direct current electricity onto brine and water.
Construction takes place in the Pyi Gyi Tagon Township, which only has six per cent water supply coverage due to its rapid increase in population, as well as the construction of commercial facilities over the last few years.
Mr Vincenzo Palma, De Nora Regional Sales Director - Asia Pacific said, "De Nora has been continuously recognized for its leading industry innovation in water treatment, and being entrusted by Tobishima Corporation and the government of Myanmar to be part of this momentous project further reinforces our ability to deliver solutions for a safe and sustainable supply of clean water." Mr. Palma added, "The De Nora CECHLO® range of electrochlorination system, which generates a high concentration of sodium hypochlorite on-site of up to 12 per cent strength, has been a well-established and trusted product line in Japan for over 40 years. It is a safe and economical solution that is both easy to maintain and highly durable, ensuring a low replacement rate."
Over the years, disinfection using gas chlorination had been a common water treatment option in developing countries, but with potential health hazards and increasingly stringent legislation around maintaining low levels of residual chlorine, more countries are open to adopt electrochlorination as part of their municipal water supply process.
Construction for the project kicked off in October2017, and is expected to complete by July 2018.