This Issue of Infrastructure Development FTZ Tanjungpinang
By : Herry Barus And Aldi Firhand. A | Monday, February 26 2018 - 20:30 IWST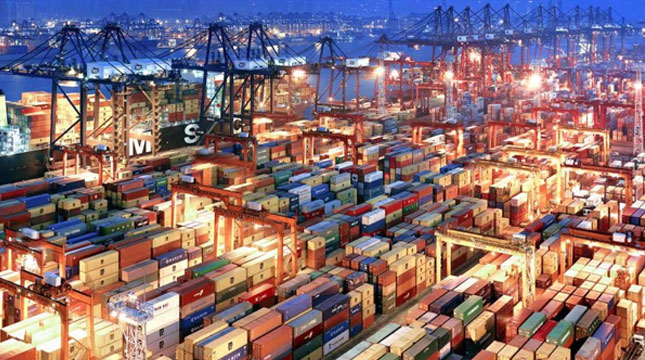 Logistic Ilustration
INDUSTRY.co.id - Tanjungpinang - Central government until now is still hesitant in allocating budget to build infrastructure in free trade zone and Free Trade Zone in Tanjung Moco, Dompak Island, Tanjungpinang City, Riau Islands.
Head of BP Bintan Tanjungpinang Region, Den Yealta, in Tanjungpinang, last weekend justified until now the basic infrastructure supporting investment has not been built in Tanjung Moco or in the free area in Senggarang.
"We have had physical planning for the last three years, we have done 'Detail Engineering Design' for road construction, electricity supporting building and clean water," he said.
Den Yealta added that making physical project planning in the free zone is not a simple matter. The team from the Bintan FTZ Agency for Tanjungpinang managed to lobby a number of landowners to build a 2.8 km long and 40 meter wide road.
"We have also lobbied PLN, everything works," he said.
The budget needed to build the basic infrastructure is around Rp80 billion. He hopes Governor Kepri Nurdin Basirun helps lobby the center.
"There are some walls that are difficult for us to penetrate," he said.
He admitted his efforts to lobby the Government of Riau Islands and the Ministry of Finance to immediately build infrastructure investment facilities are continuing. Because without such facilities, investors are unlikely to be interested in investing in Tanjung Moco.
However, the Finance Ministry is reluctant to allocate budget for road construction and other facilities because based on Law No. 41/2017, there is no FTZ name Tanjungpinang. In the provision, affirmed FTZ Bintan. Meanwhile, Bintan FTZ which has been around for 10 years has found a bright spot that is Bintan Island, which consists of Tanjungpinang and Bintan.
Therefore, he continued, FTZ area is in Senggarang and Tanjung Moco Tanjungpinang. The name of the institution was the Agency of FTZ Bintan Tanjungpinang.
"We will not stop convincing the Ministry of Finance because it is useless to bring investors back and forth, but investors are confused about what to build on land without facilities," he said as quoted by Antara, last weekend.
Looking at the chronic problems, Den Yealta says institutional strengthening is a fundamental issue to be solved. Currently, efforts to strengthen FTZ institutions are open if sanctioned by the government.
He hopes the unification of BP FTZ Bintan Tanjungpinang Region BP FTZ Bintan Bintan Region mutually beneficial. BP FTZ Bintan wants to establish a system of implementing units when the two institutions are united so that it has autonomy to manage their respective free areas.
"Next Monday we will discuss this matter," he said.