The Importance of Salt, President Jokowi: We Must Be Realistic, Industry Need it
By : Ridwan And Aldi Firhand. A | Wednesday, April 04 2018 - 20:55 IWST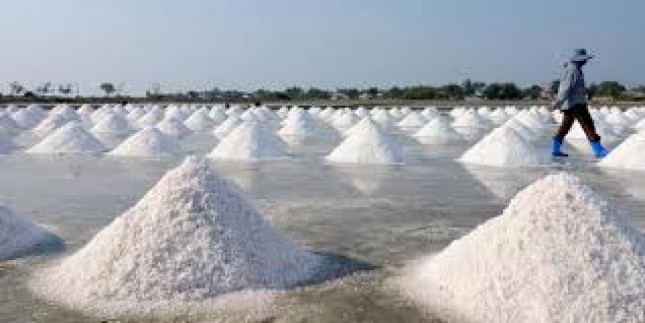 Salt Pond illustration
INDUSTRY.co.id - Jakarta, In connection with the government's decision to import 3.7 million tons of industrial salt, President Joko Widodo (Jokowi) explained that it is done because the industries in the country need salt with different quality produced by salt farmers.
We must be realistic, that our industry needs a salt with different qualities produced by salt farmers, it is different, said President Jokowi told reporters after Inaugurating the Opening of Indonesia Industrial Summit Year 2018 and Launching Making Indonesia 4.0 at Cendrawasih Hall, Jakarta Convention Center (JCC) Senayan, Central Jakarta, Wednesday (4/4/2018)
The President reminded that the salt of industrial imported with salt produced by different market farmers, different segmentation, and also the quality is different. If we do not import industrial salt, according to the President as a result the industry can stop.
Although the use may be only 2 percent but also a key, so. Kayak car and tire baseball there, although only tires but baseball so car, he said.
This happens, continued the President, because the salt industry is needed for glass, cosmetics, food, beverage, pharmaceutical, and many industries that need this.
The President asked to be distinguished between the salt industry and the salt of the people. What I know, I keep in mind, the price of salt that is in Madura, in NTT, in Aceh is now still in a good price position, said the President.
Nevertheless, the President has ordered the apparatus to keep the imported industry salt from breaking into the market.
Earlier on separate occasions, Coordinating Minister for Economic Affairs, Darmin Nasution, said that salt import is still needed because Indonesia is still unable to produce industrial salt with sodium chloride (NaCl) content of 97.4 percent.
According to Darmin, this imported industrial salt will not be poured gradually, but will be disbursed per month depending on industrial absorption capacity.
We finally decided on industrial salt imports of 3.7 million tons per month, but not at the same time, look at the industry's most ability how many months, said Darmin met at his office on Friday (19/1).