This afternoon, the Composite Stock Price Index Closed Down to Position 5,871
By : Abraham Sihombing And Aldo Bella Putra | Thursday, July 19 2018 - 20:00 IWST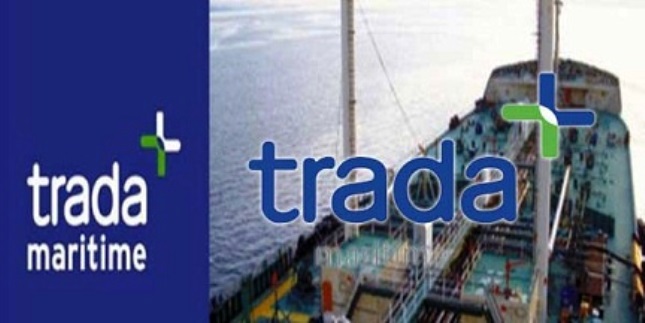 PT Trada Maritim Tbk (TRAM) (Foto Abe)
INDUSTRY.co.id - Jakarta - The Jakarta Composite Index (IDX) closed down 0.33% or 20 points to 5,871 at the end of trading Thursday (19/07/2018) compared to the previous day's trading at 5,890.
Indexing is caused by a 197 price drop. In addition, there are 190 stocks up, 142 stagnant shares and 121 shares are not transacted at all. In today's trading, JCI moves in the range of 5,857-5,920.
Total trading value across all BEI market segments reached Rp8.42 trillion. It consists of trading value in the Regular Market of Rp6.39 trillion, in Negotiated Market of Rp2.03 trillion and in Cash Market of Rp251.07 million.
Total volume of transactions recorded as many as 97.13 million lots of shares, the result of 427,214 times the transaction. Foreign investors booked net sales of Rp76.04 billion with net sales of 789,201 lots of shares.
Four of the nine indexes of BEI weakened. The consumer sector index experienced the deepest decline, at 1.34% or 32.56 points to 2,398. Then followed by index of infrastructure sector and index of trade sector which each eroded 1.3% and 0,79%.
LQ45 stocks that decline and become top losers are BBTN whose price drops 6% or Rp150 to Rp2.350 per unit, PTPP whose price is eroded 3.21% or Rp70 to Rp2.110 per unit and PWON which cost 2, 68% or Rp15 to Rp545 per unit.
The top gainers of LQ45 are JSMR whose price is up 4.99% or Rp240 to Rp5,050 per unit, the SRIL price is raised by 2.99% or Rp10 to Rp344 per unit and TRAM whose price increases 2,87% or Rp10 to Rp358 per unit. (Abraham Sihombing)