Chairman of SPSI: Allegations of NGO Problem RAPP is Fake
By : Herry Barus And Aldo Bella Putra | Sunday, December 10 2017 - 21:00 IWST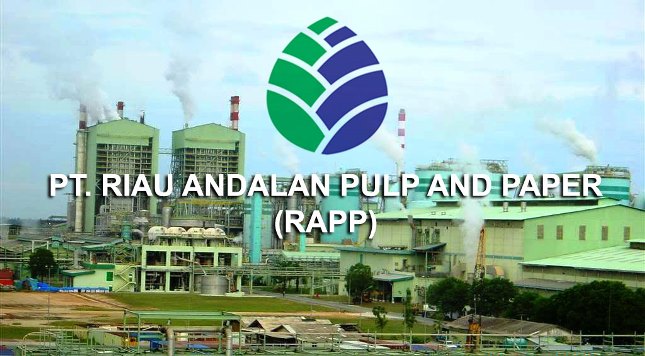 PT Riau Andalan Pulp and Paper (RAPP) (Foto Ist)
INDUSTRY.co.id - Jakarta - Chairman of the All Indonesian Workers Union (SPSI) Riau province, Nursal Tanjung assess allegations Jikalahari and some other NGOs against Riau PR Andalan Pulp and Paper as a peatland destroyer is inconsequential and there is a tendency order.
"They do not understand the situation in the field, if the jikalahari should know what kind of Pelalawan district before and what kind of development Pelalawan district today, how its PAD and how the economic impacts that occur since the presence of RAPP in Pelalawan District, the economy is so strong, "he said after a press conference last Friday (8/12/2017).
The press conference entitled 'The Forest Destructive Corporations vs. Government Who are Playing Politics are held by NGOs such as Indonesian Center for Enviromental Law (ICEL), Riau Forest Rescue Network (Jikalahari), Indonesian Forum for Environment (Walhi), Indonesian Institute of Green (IHI).
According to Tanjung is very unfortunate a number of other accusations that are very cornered and not in accordance with good language ethics. Currently PT RAPP is trying to seek legal certainty in Indonesia.
"If then a business entity or individual in a legal state seeking legal certainty is normal. Not then blamed against the state, so allegations some NGOs are very biased," he said.
In addition, Tanjung reminded to think about its impact on its workers. Because if this rule is done, then hundreds of thousands of workers will lose their jobs, unemployment will increase, even lead to high crime rates.
"This should be analyzed and evaluated its impact, what is the solution, this is our very pity, so please directly asked the community, what if the termination of this operation occurs," he concluded.
On that occasion, the Executive Board of Environment Envoy (IDLH) Pelalawan Riau, Amiruddin Yusuf also asked the government to be wiser in the issues related to social and economic investment in Indonesia, especially in Riau.
"The community-loving element should be more committed without sacrificing others for one-sided gain from outside interests, so I hope that the government's regulation on the demands of a handful of outside NGOs needs to be taken into consideration from real aspects," Amiruddin said.
The threat of large-scale layoffs is feared to occur if the enactment of Ministerial Regulations (Permen) Environment and
Forestry (LHK) Number /MENLHK/SETJEN/KUM.1/2/2017 on Peatland Management is the revision of Government Regulation No. 12 of 2015 on Industrial Timber Estate Development (HTI).
Due to such enforcement, PT RAPP Business Risk Working Plan (RKU) which was carried out by KLHK with direct consequences to the termination of all HTI activities in PT RAPP.
Since the abortion of PT RAPP RKU on October 16, all HTI activities in PT RAPP covering planting, seeding, harvesting and transportation activities in all PT RAPP operations areas in five regencies in Riau Province are Pelalawan, Kuantan Singingi, Siak, Kampar , and the Meranti Islands have stalled.
As a result, a total of 4,600 HTI forestry employees and also transportation were gradually housed. Then 1,300 employees in the factory have potential at home and terminated contracts with partners and suppliers of more than 10,200 employees.
Interestingly, the environmental observer and lecturer of the Bogor Agricultural Institute's Faculty of Forestry Postgraduate Studies Dr Rendy Avenzora, a number of environmental NGOs in Indonesia including Walhi, who often voiced loudly, enjoyed foreign funds.
It is not even coincidental if the foreign funds come from countries that are unsettled to see the success of Indonesia's pulp and paper industry dominate the world paper market that has been dominated by Europe.
Yet until now the Indonesian pulp and paper industry has donated a lot of foreign exchange for the country and absorbs a lot of manpower. Not only that, Indonesian pulp and paper industry is now starting leads into textile industry through rayon fiber.