Adhi Karya Develops Residential on LRT Line
By : Hariyanto And Aldi Firhand. A | Saturday, December 16 2017 - 08:59 IWST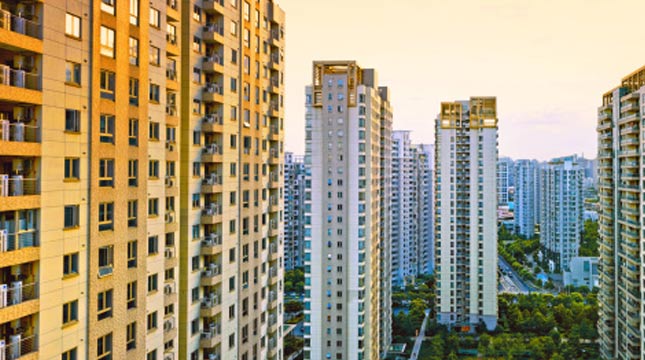 Apartment Illustration (Illustration)
INDUSTRY.co.id - Jakarta - PT Adhi Karya (Persero) Tbk is developing an integrated transit oriented development (TOD) area under the name of LRT City, which integrates Jabodebek LRT station with commercial and residential areas.
"As a means of introducing LRT City to the community, Adhi Karya will build LRT City Sentul, called Royal Sentul Park." The launching commercial is planned to be conducted on Saturday (three) floors with a total area of ​​6,397 sqm, "said General Manager of TOD Department and Hotel Adhi Karya Amrozi Hamidi in Jakarta, yesterday.
To get closer to the community, said Amrozi, every week his party will hold various events.
"LRT City not only builds the area, but everyone who intersects with LRT City we call Elartizen, so this area can form a new community," he said.
He explained that by 2017 Adhi Karya will have at least four land located at the zero kilometer of Jabodebek LRT station and it will be developed to become a residential and commercial area.
This is a solution the company offers to the community, so that the suburban can get a better quality of life, because it is free from the problem of increasingly severe congestion.
LRT City Sentul-Royal Sentul Park, developed in an area of ​​14.8 ha with the concept of "nature and leisure", which adopt the Bogor and Bandung tourism.
The construction of the first phase was built shophouses as the entrance gate of the area and one apartment tower which contained commercial area at ground level, level one & level two.
For the next stage, will be built 12 apartment towers, shopping malls, shop, office tower, plaza, family garden, green connectivity, pedestrian and bicycle track, and street culinary.
Adhi Karya TOD is equipped with various facilities that provide comfort and convenience to residents, such as "culinary street", swimming pool, "family play ground", and "green connectivity" on the second level along the 1.3 km connecting each tower.
With a total of 1,626 units, the residential area starts at Rp 360 million. In accordance with the development plan, this one apartment tower will be completed and can be handed over in June 2020.
Furthermore, Sentul-Royal Sentul Park Project Manager Sentul Park Nanang Safrudin added, the development of the shop is now completed.
Ruko consists of 23 units. Built with a three-story concept per unit, with modern design and architecture, and there are two accesses for the first and second floors.
On the second floor hall connecting the connection bridge is "green connectivity" connecting ruko blocks, so the benefit is that one shop unit is very likely to be rented for two tenants because it has access to one and two separate floors.
"As for the apartment, we have finished 'pile' work and are building the basement area, for the shophouses marketed starting from Rp3 billion," he said.