Try These Tips To Keep Travel Photos Staying Cheek Without Need DSLR
By : Hariyanto And Aldo Bella Putra | Sunday, January 28 2018 - 16:00 IWST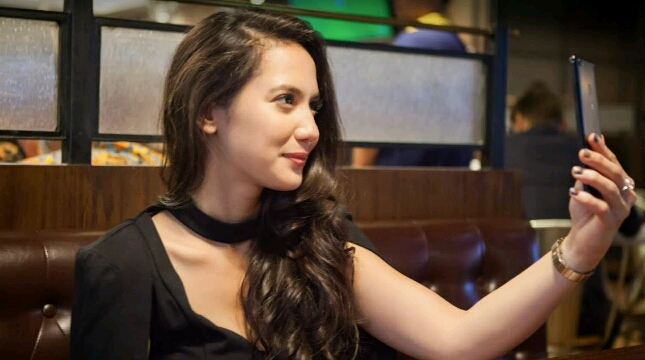 Vivo V7
INDUSTRY.co.id - Jakarta - In the midst of social media content sharing, contents is one of the most exciting things to follow. Based on Internet Merketing Inc. in 2015, 76% of travelers often upload their travel photos on social media.
Supported by the number of Instagram active users and the increasing trend of the tourism industry in the past two years, the photo content regarding its traveling is always shared. Not surprisingly, many of the social media that have many followers of their karenafeed are filled with photo-phototraveling featuring stunning scenery.
Now, to get crystal clear photos when traveling, travels do not have to bother anymore to bring a DSLR camera. Simply take advantage of smart phones, and then every momenserujalan-road can be immortalized and distributed to the people closest.
Concept First Display Photo
It should be noted that contendants have always been a top priority when you want to share travel photos to social media accounts. One of the most common mistakes is to instantly upload every vacation photo on Instagram when it is interesting. In fact, it will make your mess with photos, photos that are not neat and orderly.
Take a moment to sort out the best pictures and integrate them with creative captions. Determine also the concept of phototraveling that suits the taste and personality for the appearance of social media always consistent whether it's a landscape, a culinary, a selfie, or a game that will be used. Do not forget to make sure the other main objects that you want to highlight on social media.
Pay attention to Photo Quality
If you already have an idea of ​​a cool holiday photo and a ceedmedia social coveted, next is to make sure how to get a good quality photo.
When relying on smartphones to capture momentraveling, make sure the resolution of the camcorder is high enough, so even if the object you're photographing is far away and looks small, the result will still look quite sharp and clear when the image is zoomed in.
Also make sure the colors and contrast are produced in accordance with the original, so that the photos of clouds and buildings you take look clear and sharp. To get photos like this, you can use Vivo V7 which has the world's highest resolution 24MP front camera, and 16MP with High Dynamic Range (HDR) mode which produces 64MP equivalent resolution photos for the rear camera.
With this, you not only make social media more attractive, but also inspire others to keep photos of your momentraveling moments.