DR Maza Bring Refresher In Understanding Text of Hadith
By : Wiyanto Dan Aldo Bella Putra | Saturday, February 03 2018 - 14:00 IWST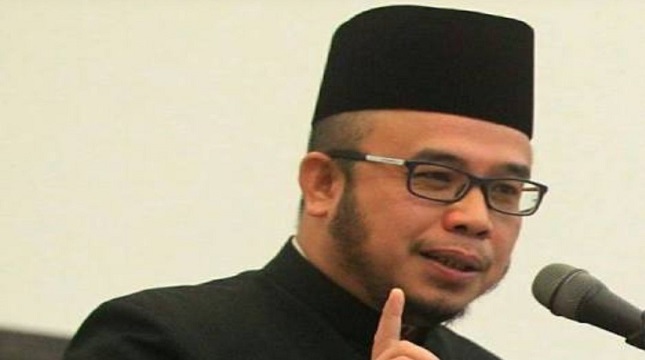 Ulama sekaligus mufti Kerajaan Perlis negara bagian Malysia, Prof DR Maza
INDUSTRY.co.id - Jakarta - Simple cleric wearing black koko and peci, he is Mufti state Perlis, Malaysia, Dr. Mohd Asri Zainul Abidin or known by the name of Dr. Maza, the opportunity bersilaturahim with the journalists.
DR Maza in his dialogue spreads a little of his thinking on the understanding of hadith. In contrast to most scholars, DR Maza argues that the hadith's understanding is adapted to the context.
"For example, the Prophet was buried when he was sick in the head, but now people are not sick," he said when in Sederhana Kuningan Restaurant in Jakarta two days ago was written on Saturday (3/2/2018).
Neither did DR Maza explain the answer to the greeting. Many are surprised; a pious person is so maintain good relationships against non-Muslims.
"If there are non-Muslims giving greetings, asallamualaikum, we must answer according to what we answer to fellow Muslims, except for his salutation is enough waalaika," he said.
The context of the Hadith is contextual, not textual; DR Maza does not want to be associated with liberals. According to him, the liberals do not stand with the texts of the Qur'an and Hadith.
"I keep the nash as a reference, that's what sets me apart from the liberals," he said.
While his position as mufti is considered to hold command in terms of fatwa individually. There, the fatwa must be obeyed, unlike Indonesia, the fatwa is not necessarily followed by others, including the determination of Eid al-Fitr and Eid al-Adha
"The fatwa can be tied to the community after it is enacted by the House of Representatives, after which for the violators there will be implications," he said.