Crown Group CEO: Sydney Will Continue to Show Its Strength and Potential in Australia's Real Estate Industry
By : Ridwan And Aldi Firhand. A | Tuesday, February 20 2018 - 19:28 IWST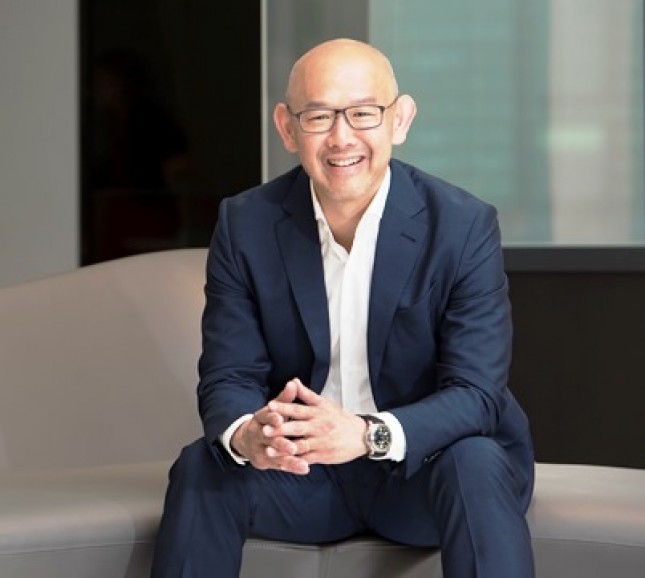 Crown Group CEO, Iwan Sunito (Foto Ridwan)
INDUSTRY.co.id - Jakarta, a leading residential property developer across Australia, Crown Group shares some suggestions on how to make the best choice in property investment this year.
Crown Group CEO and Commissioner Iwan Sunito indicated that demand for new occupancy remains strong. The CBD area of ​​Sydney and Waterloo will continue to be the location sought after in the Year of the Dog.
"Increasing population and multimillion-dollar government investments in public infrastructure such as light rail, new underground metro and new aquatic centers make Sydney CBD and Waterloo the top list for many investors," Iwan Sunito said in a press release in Jakarta (19/2 / 2018).
He added that this information is very useful for smart property investors, just as they (investors) are from Indonesia.
According to the Australian Central Bureau of Statistics, by the end of June 2017, the population of New South Wales increased to 7.86 million, or grew by 1.6% from a year earlier.
With the support of government investment in infrastructure worth over Rp230 trillion including the previously proposed Sydney City Metro Train and Green Square Town Center, as well as stable national economic growth, Sydney has become one of the best cities for real estate investment.
According to Iwan, invest luxury apartments is the best option in Sydney. "The growth is quite high because of the desire to create more dwellings, and consequently, many new apartment developments are popping up around the city for first-time home buyers," he explained.
Further, he revealed, in a metropolitan city like Sydney, the best investment project is undoubtedly located in the most desirable and fastest growing area. As a growing area, Waterloo became one of the most sought-after investment destinations.
"Waterloo is in the center of a transportation hub offering easy access to private vehicles, bikes, trains and buses to the Sydney CBD and surrounding areas," said Iwan.
According to the Australian Central Bureau of Statistics, Waterloo's population has doubled in 10 years from 2006 to 2016, making it one of the newly emerging areas in Sydney.
Meanwhile, according to a report by the New South Wales Transportation Statistics Bureau (NSW) of 2014, Waterloo is projected to continue to grow to create 146,800 new jobs in nearby work centers by 2041, which encourages residential demand for workers who want to live in close to where they work.
The same thing is also expressed by Project Director Waterfall by Crown Group, Prisca Edwards, said that Waterloo has experienced a very strong increase over the last few years, and became one of the most sought-after luxury apartments in the city.
"Waterloo has been one of the big stories in the Sydney property market over the last few years, and by 2018 we will see further developments and regeneration of the region," Prisca said.
According to her, the highly anticipated Crown Group development project, Waterfall by Crown Group is right in the heart of the Waterloo region. Construction Waterfall by Crown Group is scheduled for completion by 2020.
"Now is a good time to invest in this suburb area," Prisca said.