BPS: Exports March 2018 Reaches 15.58 Billion USD
By : Ahmad Fadli And Aldi Firhand. A | Monday, April 16 2018 - 23:02 IWST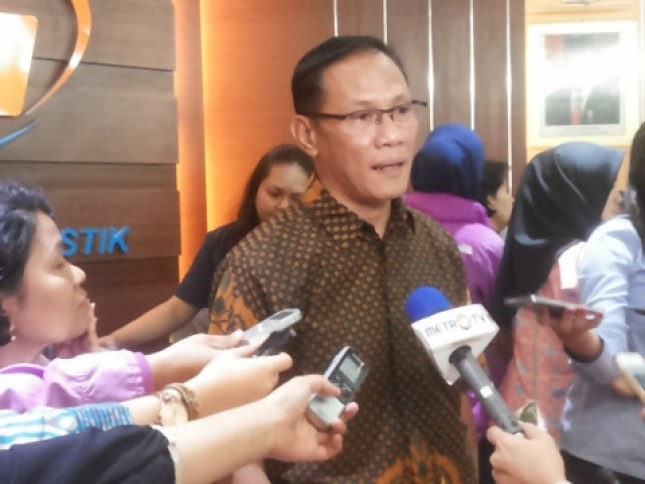 Head of BPS Suhariyanto (Foto Ridwan)
INDUSTRY.co.id - Jakarta- Statistics Central Agency (BPS) recorded export performance in March 2018 reached 15.58 billion US dollars, up by 10.24 percent compared to the previous month which amounted to 14.13 billion US dollars.
Head of BPS Suhariyanto, in a press conference said that the increase in export performance is driven by the increase of non-oil exports which reached 11.77 percent, while oil and gas exports decreased 3.81 percent in March 2018.
"Compared to February 2018, there was an increase of 10.24 percent, due to an increase in non-oil exports," said Suhariyanto, in Jakarta on Monday.
Based on BPS notes, non-oil and gas exports accounted for 91.41 percent of total exports in March 2017. Several sectors recorded an increase in export performance, such as agricultural sector recorded increased by 20.01 percent, manufacturing industry rose 9.17 percent, and mining and other 22 , 66 percent.
Non-oil and gas exports during March 2018 reached 14.24 billion US dollars, up 11.77 percent compared to February 2018. Similarly compared to non-oil exports in March 2017 rose 8.16 percent.
The largest increase of non-oil exports in March 2018 to February 2018 occurred in mineral fuel amounted to 358.9 million US dollars or 18.58 percent, followed by iron and steel 209.7 million US dollars, and ores, crust and ash of 133, 3 million US dollars.
The largest non-oil / gas exports in March 2018 were China's 2.36 billion US dollars, followed by the United States 1.59 billion US dollars and Japan 1.43 billion US dollars, with the contribution of the three reached 37.78 percent.
While exports to the EU or 28 countries amounted to 1.53 billion US dollars. Cumulatively, Indonesia's export value from January to March 2018 reached 44.27 billion US dollars, an increase of 8.78 percent compared to the same period in 2017, while non-oil exports reached 40.21 billion US dollars, an increase of 9.53 percent.
According to province of origin of goods, Indonesia's largest export in January-March 2018 came from West Java with a value of 7.53 billion US dollars or 17.02 percent, followed by East Java 4.77 billion US dollars or 10.77 percent and East Kalimantan 4 , 59 billion US dollars or 10.37 percent.