Indonesia Experiencing Deindustrialization, Its Contribution to the Economy Decreases
By : Herry Barus And Aldi Firhand. A | Saturday, June 30 2018 - 22:48 IWST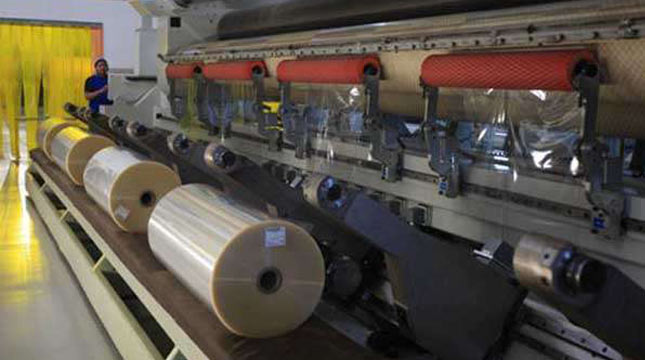 Plastic Manufacture
INDUSTRY.co.id - Jakarta- Institute for Development of Economics and Finance (Indef) noted that Indonesia in the last 10 years has been deindustrialized because its contribution to the economy has decreased.
Economist Indef Bhima Yudhistira in his statement in Jakarta, Friday (29/06/2018), said the industry's contribution to the economy is actually going down.
He said that 10 years ago, the contribution of the manufacturing industry to gross domestic product (GDP) reached 26 percent, now to only 20 percent. "If deindustrialization is allowed, then the absorption of the national workforce can be less than optimal," he said.
He said that over the years, Indonesia has relied on economic growth in low employment sectors such as services. In addition to low labor absorption, the distribution of services sector businesses is also concentrated in urban areas. In fact, the population of Indonesia mostly live in rural areas.
Meanwhile, the manufacturing industry has a high absorption of labor and can be built anywhere according to the potential of the region.
"Ideally, the manufacturing industry becomes a mainstay sector, supported by services, agriculture and investment sectors," he said.
Therefore, he suggested all stakeholders need to unite their views and efforts to restore the industrial sector as a development motor.
The decline of Batam Bhima provides an example of industrial decline, among others, can be seen in Batam, an area designed to be one of the industrial centers.
According to him, every year, at least one factory stops operating in various industrial areas.
Outside the industrial estate, the decline is also seen in the shipyard sector. Of the 110 shipyard with 250,000 workers in 2014, now only five active docks with a total workforce of less than 22,000 people.
Deterioration is also evident in the cigarette industry. In the period 2006-2016, a total of 3,195 cigarette factories closed and 32,729 cigarette factory workers fired.
Almost all workers who are fired are rollers or hand-rolled cigarette (SKT) workers and the number is increasing.
The workers have no other skills because the rolling workers are low-skilled people who can not easily change jobs.
Bhima also proposed that the government should provide incentives for the industry to absorb labor.
Affirmative policies include the application of taxes, excise, and levy, which is different or special than the sector with low labor absorption.