Indonesia's Real Estate Investment is Ready to Work on the Conference on Property Industry Funding
By : Herry Barus And Aldi Firhand. A | Tuesday, September 04 2018 - 22:20 IWST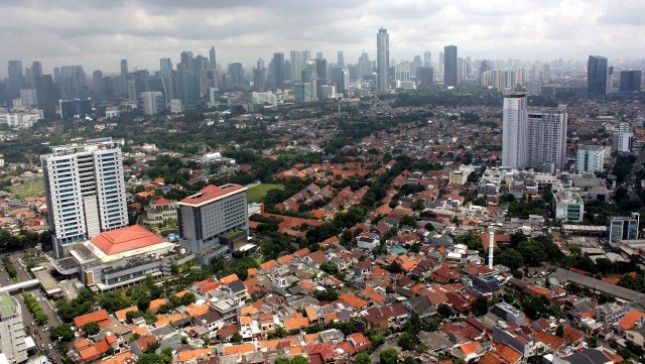 Property Illustration
INDUSTRY.co.id - Jakarta - In recent years, the flow of money in from foreign investment, especially in the real estate sector, shows a steady increase. According to data released by Oxford Business Group, in 2017 capital inflows into the real estate industry increased by 22% compared to the previous year in 2016.
This figure exceeds the increase in foreign investment on a national average. The country of origin of the investors is quite varied. Some names that can be mentioned include; China Construction Company, Mitsubishi, Tokyu Land, Logos Property, and Brewin Mesa. The company has developed its property business into the Indonesian market.
By looking at the above conditions, in fact it can be concluded that indeed Indonesia, especially the property sector, is still quite attractive to investors. In this year alone, there were a number of transactions that attracted enough attention between international investors and local players.
One of them is PT. Arvada Investama, in collaboration with Budget Petroleum (United Arab Emirates), has just invested in three residential projects developed by PP Properti Tbk in Surabaya. Next Diener Syz Real Estate also recently invested in the Newton 1 project developed by Ciputra.
In addition to executives from the above transactions, there are several figures and seniors in the property and real estate industries in the country, will speak and share perspectives in the upcoming Real Estate Investment events, among others; Soelaeman Soemawinata, Chairperson of the Indonesian National Real Estate Association; Amran Nukman, Chairperson of the Indonesian Real Estate Association DKI Jakarta DPD, Ferdinand Sadeli, CFO & Executive Director of Sinarmas Land; Paul Christian, Director of Agung Podomoro Land; Bill Cheng, Director of Brewin Mesa; Nobuya Ichiki, President Director of Sayana Integra Property (joint venture between Daiwa House and Trivo Group); Timothy Chang, President Director of Kingland; Shirley Tan, President Director of Rajawali Property Group; Peter Chan, who is the CEO of The Haven Group; and Andy Bratamihardja, Managing Director of Mandiri Sekuritas.
A number of participants from home and abroad will participate and participate in this forum. Including those that come from profiles of institutional investors, transaction partner consultants, and of course property developers with various scale companies and types of projects.
Indonesia's Real Estate Investment will take place on 24 September 25 at the Jakarta Convention Center. Develop a business network and various services and services that you have, in the Indonesian Real Estate Investment event.