PT Angkasa Pura I Aims Profit of Rp1,17 Trillion
By : Ridwan And Aldi Firhand. A | Wednesday, August 16 2017 - 12:31 IWST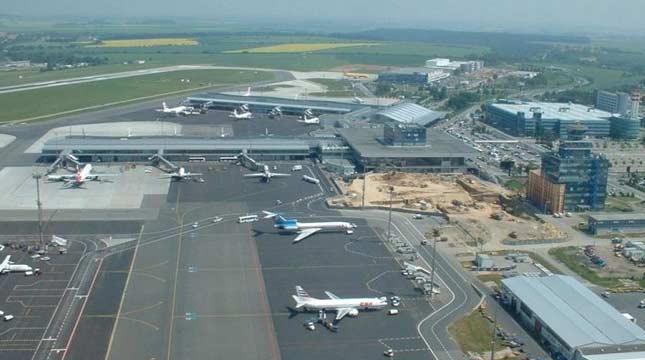 Airport Illustration
INDUSTRY.co.id - Jakarta - PT Angkasa Pura I is eyeing to book a net profit of Rp 1.17 trillion this year, up about 28 percent from the 2016 target.
"The strategy is to optimize the Collaborative Destination Development Program (CDD) with stakeholders in several regions to jointly develop the potential of regional tourism destinations that will ultimately increase passenger traffic to the region," said AP I CEO Danang S Baskoro In a written statement in Jakarta, Tuesday (15/08/2017
To that end, Danang S. Baskoro added that Angkasa Pura I also proactively offers the opening of new routes from and to the airports of Angkasa Pura I for global airlines by providing price incentives or eliminating the cost of landings.
"Optimizing the performance of subsidiaries is also done to achieve the target that has been determined," he said.
Meanwhile, Angkasa Pura I (Persero) recorded a 61 percent profit growth in the first half of 2017 compared to the same period last year.
In the first half of 2017, Angkasa Pura I earned a profit of Rp885 billion, up from profit in the same period the previous year which was only Rp550 billion.
The increase in net profit of the company in the central and eastern part of Indonesia is inseparable from revenues that grew 17 percent in the first half of 2017.
AP I earned revenues of Rp3.4 trillion this year, while in the same period of 2016 it only reached Rp2, 9 trillion.
For details, aeronautical business contributes about 60 percent of total revenues or Rp2.05 trillion.
Figures rose 20.6 percent from the achievement of the first half of 2016 and only Rp1, 7 trillion.
Meanwhile, non-aeronautical business was recorded at Rp1.35 trillion, up 13.5 percent from the same period last year of Rp1.19 trillion.
"The significant growth of this profit is partly due to the growth of movement over the previous year, according to our data, the movement of aircraft grew 2.3 percent, passenger movement rose 4.3 percent, while cargo increased 15.6 percent," he said.
Danang said the increase in traffic or movement caused by the addition of new routes at several airports, both domestic and international.
In addition, he continued, the operation of Novotel Bali Airport operated by Angkasa Pura I subsidiary, Angkasa Pura Hotel and the implementation of priority scale in the realization of operational cost contribute to profit growth.