INSA Expects Government to Maintain Cabotage Principle
By : Herry Barus And Aldi Firhand | Sunday, October 07 2018 - 20:59 IWST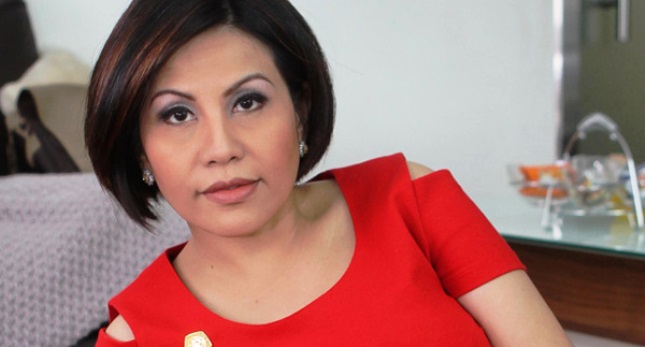 Carmelita Hartoto, Chairman of the Indonesian National Shipowners Association (INSA) (Foto Ist)
INDUSTRY.co.id - Jakarta - The Association of National Commercial Shipping Entrepreneurs (INSA) hopes the government maintains the cabotage principle because it has a role in encouraging the national shipping industry which ultimately increases economic growth.
"The cabotage principle must continue to be consistent, because it has been proven to have many positive impacts in many aspects of the country. So if there is a vote or a proposal to change the negative list of investments in the sea transportation sector, it must be rejected," INSA General Chair Carmelita Hartoto said here on Friday. (5/9/2018)
The cabotage principle is the exclusive right of a country to implement its own laws and regulations in the fields of land, water and air in the scope of the territory that becomes the power of the country. This principle has been regulated by the Government of Indonesia through Presidential Instruction no. 5/2005 and Law Number 17 of 2008 concerning Shipping.
The Carmelita statement responds to a proposal to open a foreign investment tap of up to 100 percent in a multimodal transport business, because it will tarnish the cabotage principle policy in the national sea transport sector.
It was said, the proposal from certain parties to revise the Negative Investment List (DNI) on multimodal transportation, especially the sea transportation sector was a setback and tarnished the spirit of nationalism contained in the cabotage principle.
Whereas the cabotage principle which means state sovereignty has proven successful in maintaining state sovereignty in the security and defense aspects. Moreover, the national shipping fleet is part of the national defense, which can be mobilized if the country is in danger.
Carmelita said that the cabotage principle supported by national shipping businesses has encouraged investment in the sea transportation sector. In 2017, the national shipping fleet reached 23,823 or surged from the beginning of the implementation of the cabotage principle in 2005 which only ranged from 6,041 fleets. This was also accompanied by the growth of national shipping companies which in 2017 had reached 3,760 companies.
"With a large fleet strength, national shipping has also been able to serve all domestic cargo distribution. All domestic cargo distribution has been served by national vessels, of the total cargo of around 965 million tons in 2017 for all regions of Indonesia," he said.
INSA DPP General Secretary Budhi Halim, as quoted by Antara, said the cabotage principle emphasized that domestic sea transportation uses red and white flagged vessels, and is manned by Indonesian nationals.
"So the cabotage principle must be consistently implemented if we want to go to the world maritime axis in accordance with President Joko Widodo's wishes," he said.
For this reason, policies related to sea transportation both at the central and regional levels must prioritize the cabotage principle policy. Cabotage principle is not only applied in Indonesia. Several countries have enacted such as the United States, Brazil, Canada, Japan, India, China, Australia and the Philippines.