Tips to Develop Environmentally Friendly Industry!
By : Candra Mata And Aldo Bella Putra | Tuesday, August 22 2017 - 19:00 IWST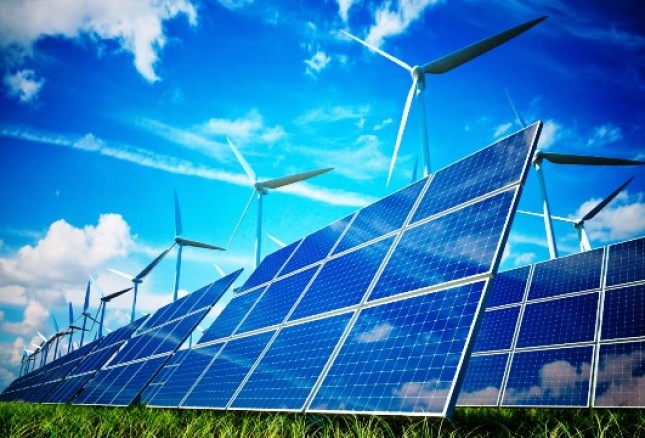 5166
INDUSTRY.co.id - Jakarta, A brighter future in Asia - According to IRENA in its press release received by Industryindo, the solar industry has become a significant growth pioneer in the renewable energy industry market, accounting for more than 2.5 million jobs In 2014 - mainly in the areas of operations, maintenance and manufacturing - with most of the new jobs being born in Asia.
In the same vein, professional services company EY (formerly Ernst & Young) revealed that in 2015 they see Asia Pacific dominate global renewable energy investment, with a total increase of US $ 180 billion in funding for the region (source: Eco- Business).
Here are the most popular eco-friendly industries: Solar power, wind & bio energy

Solar
Based on the IRENA report, solar photovoltaic (PV) emerged as the largest sector of the environmentally friendly industry in generating employment in 2016, with 3.1 million jobs (up 12% from 2015) primarily for some countries such as China, the United States and India. The United States posted a 24.5% growth for jobs in the solar industry from a year earlier, rising 17 times faster than the entire economy if combined.

On the other hand, the European Commission reports that the production of solar cells and photovoltaic systems has doubled every two years in the last few decades. With more than 40,000 solar workers working in Germany, Europe produces at least 30% of the world's photovoltaic power. Other major users include Japan and the United States.

This makes Solar Technicians highly sought after, as industry leaders continue to reduce costs and improve efficiency for PV to take over as a major source of power supplies.
Wind

Job growth in the wind energy industry globally increased by 7% thanks to new wind energy installation jobs, creating a total of 1.2 million new jobs.

The statistics shown by the US Energy Information Administration in 2010 show that the wind energy industry grew from 28% to 60% annually, generating 2.3% of the country's total electricity production. In front of the EU, the European Wind Energy Association reported that 6.3% of electricity in the region in 2011 was wind powered.

Workers in the Wind Energy Industry play an important role in this industry and will continue to do so as wind energy production continues to grow in the future.

Bio Energy
The main bioenergy employment markets include Brazil, China, the United States and India, with biofuels accounting for 1.7 million jobs, 0.7 million biomass, and 0.3 million biogas.

The United States Energy Independence and Security Act (2007) is a key catalyst in the rapid growth of employment in the biofuel industry, including the construction and operation of ethanol and other biofuel plants as well as production of raw materials.

The work of other fast-growing eco-friendly industries
Environmentally friendly industries continue to grow and create new jobs - the fastest growing green jobs including (other than those mentioned above) including Urban Farmers, Eco Car Engineers, Recyclers, Eco-Friendly Contractors, Wave Energy Producers, Eco Friendly Design Professionals , and many more.

Asia: Employment center in an environmentally friendly industry
And if you live in Asia, IRENA's findings reveal that 62% of employment in a green industry is globally based here, where most of the installation and manufacturing work is under way. Malaysia and Thailand in particular, has become a global center for solar PV manufacturing.

So if you have never considered working in a renewable or environmentally friendly industry before, this is a good time for you to grasp a bright (green) future. That is the purpose of all of us.