House of Representatives Immediately Form a Case of Deborah's Baby
By : Herry Barus And Aldo Bella Putra | Wednesday, September 13 2017 - 16:00 IWST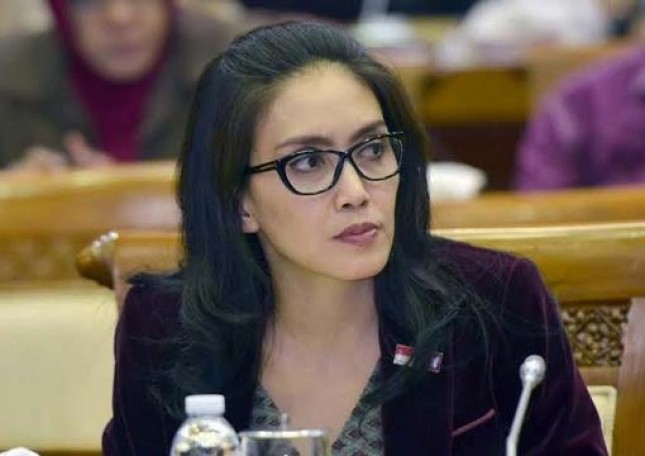 Anggota DPR dari Fraksi PDIP Rieke Diah Pitaloka (Foto Ist)
INDUSTRY.co.id - Jakarta- Commission IX of the House of Representatives (DPR RI) soon established a Working Committee (Panja) of Health Services to reveal the problems of hospital service and the death of Debora's infant at Mitra Hospital of Kalideres Jakarta.
"Panja will invite all parties concerned to get as much information as possible in a comprehensive manner," said member of House of Representatives Commission IX Nihayatul Wafiroh on the discussion "Case of Baby Debora" at the House of Representatives MPR / DPR / DPD RI, Jakarta, Tuesday (12/09/2017 )
According to Nihayatul who is familiarly called Ninik, Panja will invite all parties, among others, the family of Debora, head of Family Partner Hospital, BPJS (Social Security Administering Body), and Ministry of Health.
Of all the explanations submitted by the parties, she said, Panja, will make recommendations what sanctions will be given to the hospital.
The National Awakening Party (PKB) politician explains that in Law No. 36 of 2009 on Health, she has firmly mandated that hospitals should not reject patients.
"Hospitals that refuse patients, let alone cause death, will be given criminal sanctions," she said.
Ninik asserted the actions of RS Mitra Keluarga have violated the Health Act.
Hospital owners, according to her, should have understood the mandate of the Health Act, since getting permission to establish a hospital.
"Trust the law so as not to be ignored," she said.
Vice Chairman of the House of Representatives Commission IX, Saleh Partaonan Daulay added, the establishment of a hospital, the goal is not only commercial but must be balanced with social goals of humanity.
According to him, hospital owners should have understood the Health Act.
"Although the hospital states, has apologized and returned the cost of BPJS, but the issue that causes the death of Deborah baby is not finished," he said.
The National Mandate Party (PAN) politician asserted that the death of Deborah's unsuccessful Baby served in the PICU room showed negligence on the part of the hospital.
Meanwhile House Member Rieke Diah Pitaloka urged police officers to thoroughly investigate the case of infant Tiara Debora Simanjorang (4 months) who died allegedly due to delays in handling from Rumah Mitra Family Hospital Kalideres, West Jakarta.
"Hospital action does not promptly include and treat patients in the PICU room according to medical indication because of cost factors causing patients to die is inhumane and unlawful policies," House member Rieke Diah Pitaloka said in Jakarta on Tuesday.
According Rieke, the hospital policy is alleged to have violated various Laws and Regulations, among others: Law 40 of 2004 on National Social Security System Article 23 Paragraph (2). It also violates Law Number 36 of 2009 concerning the Health of Article 32 Paragraphs (1) and (2) and Article 190 paragraphs 1 and 2 and other related articles.