Medco Ensures the construction of Block A Facility in Aceh Reaches 55 Percent
By : Hariyanto And Aldo Bella Putra | Wednesday, September 13 2017 - 17:00 IWST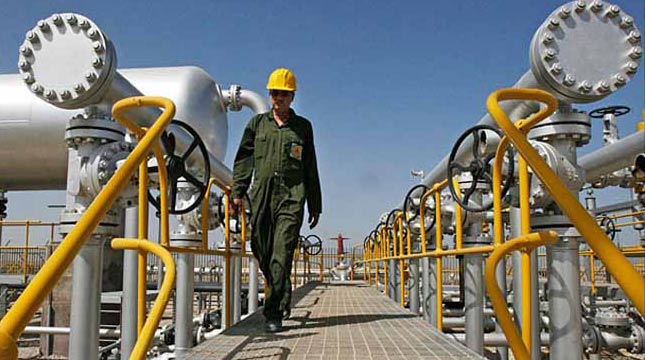 Migas Ilustrasi
INDUSTRY.co.id - Banda Aceh - PT Medco E & P Malaka stated that the construction of Block A production facilities in East Aceh district, Aceh province, until August 2017 has reached 55 percent of the completion target.
"The main focus of the current project is to complete the construction of a production facility undertaken by the national workforce with a composition of 63 percent of the workers coming from Aceh," said Eka Satria, Director of PT Medco E & P Malaka in a press release received in Banda Aceh on Tuesday (12 / 9/2017)
He explained that the construction of Block A production facility run by PT Medco E & P Malaka and its contractor is nearing completion by trying to meet gas production target in Block A in the first quarter of 2018.
Eka Satria said the gas production to be generated from the block will soon increase the Aceh Provincial Government's revenue from gas sales and for employment the project will shift from the project workforce to the labor of skilled production operations.
"The workforce of this production operation will be filled by 40 sons" daughters of Aceh who are training internships in Medco E & P oil fields in South Sumatra and Sulawesi," he said.
He said after construction of the production facility is completed, Block A project will require workers with special expertise to run operations and production facilities.
"The company hopes that the various work experiences gained in this project can be the community's capital for activities in various places and can be proud to have contributed to Aceh's pride project," he said.
He added that Medco E & P Malaka simultaneously implemented various community empowerment programs in infrastructure such as the construction of the Regional General Hospital, Dr. Zubir Mahmud, participating in the construction of Darussalihin Grand Mosque, participating in improving village bridges and village access roads.
In addition, other ongoing empowerment programs include capacity building of farmers with SRI Organic rice programs, sustainable eco-friendly farming programs, extension programs, community inspections and treatment, home improvement programs for vulnerable people in East Aceh District, and other programs.
"The company hopes that the multiplier effect of the operation of this project can provide new opportunities for the surrounding community in the field of small and medium enterprises," he said.
He said the positive development in the Block A development project is also inseparable from the support of all stakeholders from various levels.
"The company also hopes that stakeholders can continue to support the stability of the security and investment climate so that the development of Block A gas field in East Aceh can be completed on target and can immediately provide benefits directly or indirectly to the people of Aceh," said Eka Satria. (Ant)