Japanese Startup, C Channel Strengthens Its Service in Indonesia
By : Ridwan And Aldi Firhand. A | Monday, September 18 2017 - 22:26 IWST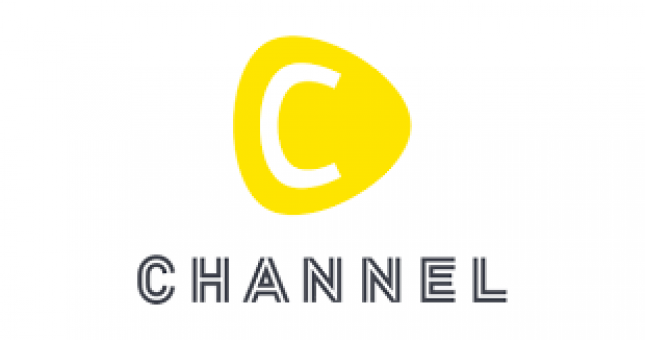 Start-up Origin Japan, C Chanel
INDUSTRY.co.id - Jakarta, Start up media provider of fashion video content for women from Japan, C Chanel further strengthen its position in Indonesia. As a 1-minute vertical-format video pioneer for women, C Channel Indonesia offers a variety of video content product innovations to meet the needs, in line with the lifestyle changes of Indonesian millennials, especially women in the 18-34 age range.
C Channel is present in Indonesia by acquiring a local start-up company, PT Media Makmur or better known as Kawaii Beauty Japan in November 2016. To date, the audience base, fans and followers of C Channel Indonesia are experiencing significant improvements.
Through the platform, C Channel Global which has been in 10 Asian countries has more than 50,000 professionally produced and quality video. Even today uploaded videos have 620 million views worldwide. The video content focus on the needs of women such as beauty, cooking, lifestyle, fashion and hairstyle.
Channel Global Chief CEO Akira Morikawa said his belief in the video presented by C Channel will provide a unique experience for millennials, putting forward the level of comfort without having to change the position of the mobile phone, which is believed to be an obstacle.
"We believe this vertical video format will become an increasingly widespread trend in the future.C Channel which now has been in 10 Asian countries presents a fashion magazine video for women, proven since it appeared in Indonesia late last year, C Channel with video display vertical duration of 1 minute has managed to steal the attention of the Indonesian market, "Morikawa said in a media meeting session in Jakarta on Monday (18/09/2017).
Morikawa added based on internal data, C Channel Indonesia which has 2.6 million fans and 30 million Monthly View contributed to 18 million C Channel fans and 620 million Monthly View from around the world. "This shows the market response in Indonesia is very good, especially 98% of the audience is female and millenials generation," he explained.
Based on Nielsen Consumer Media View survey held in 11 major cities in Indonesia, the internet is in third position which is widely used, after television and Out Of Home are in the highest position. It shows the increasing trend of people who access a variety of content through a variety of digital media.
According to him, the existence of social media supports the increasing utilization of video content not only in the digital world but also on the marketing side. Consumers are now likely to avoid hard selling type ads and prefer videos with interesting and "close" story content to their lives. It is also seen as an opportunity by C Channel by partnering with brands to create compelling marketing content and putting forth exciting stories about their products.
Meanwhile, Channel Indonesia Chief Executive Yamato Sasagawa said that with the acquisition of the company, C Channel's position will be stronger and he believes that with approximately 200 videos released every month, C Channel can be the main inspiration of women and millenials generation of Indonesia in work and realize a variety of creativity and activities that more, according to the talent they have.
"By bringing the experience of Kawaii Beauty Japan for 5 years in Indonesia, we welcome the acquisition and optimistic that C Channel Indonesia can be accepted by the Indonesian market, which is projected to be the fourth largest e-commerce market in Asia," he said.
Currently C Channel Indonesia already has 2.6 million fans on Facebook, 25,000 followers on Instagram, 78,000 Line friends and 30 million views per month on Facebook, with the highest share on the "how to" video that is really popular with millenial women.
"In the future, C Channel Indonesia will attract more Indonesian women talent and influencers to produce more quality video so that it can surpass 10 million fans on Facebook until the end of 2017," Yamato closed.