Minister of Communications and Informatics Ensures ICT Infrastructure Supports the Digital Economy
By : Ahmad Fadli Dan Aldo Bella Putra | Friday, September 22 2017 - 19:00 IWST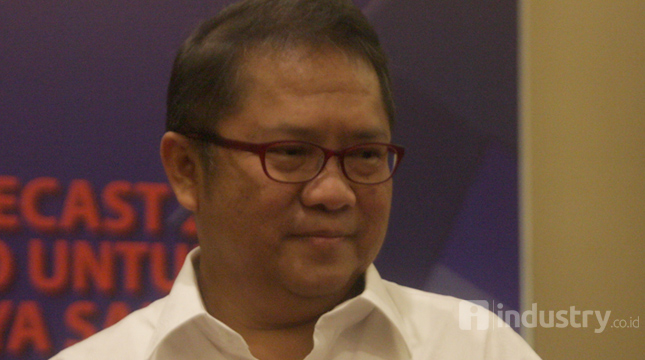 Menteri Komunikasi dan Informatika Rudiantara. (Hariyanto/ INDUSTRY.co.id)
INDUSTRY.co.id - Minister of Communications and Informatics Rudiantara said today in Indonesia the acceleration of the digital economy. In the midst of the acceleration, he called the Ministry of Communications and Informatics' duty to ensure the future direction and ICT infrastructure to sustain the development of the digital economy in Indonesia.
"My job is to ensure the future of Indonesia's digital economy and ICT infrastructure is available," he said in a National Seminar on Future Development of Fintech Indonesia, at the Jakarta Indonesia Stock Exchange, to the media crew, Yesterday.
According to the Minister of Communications and Informatics, there is currently a movement of telecommunications network usage from goods to services. "In macro we have moved from goods to services," said Shifting, who is currently eating more outdoors, shopping online, traveling to the area and making vlogs.
Added Minister Rudiantara without broadband infrastructure want to make applications or fintech cannot. "The government is counting the potential of a potential digital business, Digital Economics itself is defined as all activities whose business processes are transformed into digital and value-added, which will change the Indonesian economy," he added.
In front of the seminar participants, Minister of Communication and Informatics invites young people to change the mindset to adapt to the digital era. "As a young person, we have to see how to fill the digital economy space through fintech," Kominfo did not make any rules about fintech, the government only gave corridors, and if the retail set of dizziness, the ink has not dried up, the dynamics have changed.
Regarding Fintech, Minister Rudiantara invites Bank Indonesia (BI) and the Financial Services Authority (OJK) to sit together if there are problems in implementation in the field. Fintech itself is said by the Minister of Communication is very good for Small and Medium Enterprises (SMEs) and its forms vary.